3 Things to Try at a Japanese Festival
Posted:
---
Japanese Festival Essentials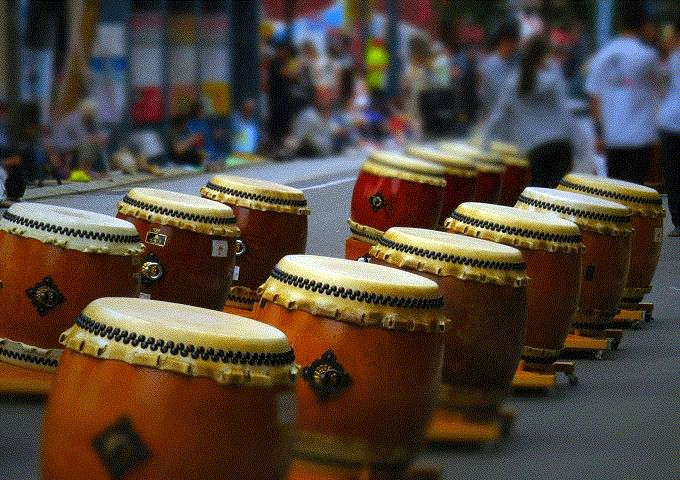 As the thunderous sounds of taiko drums fill the air, it's obvious a Japanese festival is coming up. While we've talked a bit about how to dress for a summer festival in the past, there's more to a Japanese festival than looking cute in a Yukata.

With multiple festival Japan tour packages and holiday vacation options, Japan Deluxe Tours is the perfect way to experience a Japanese matsuri. Study up a bit with our nifty travel guide on fun ways to enjoy a matsuri to really immerse yourself in Japanese cultures and traditions. Don't forget, your tour guide is there with you along the way to help answer any Japanese festival questions you may have during your Japan tour!
Wearing a Yukata & Other Traditional Japanese Clothes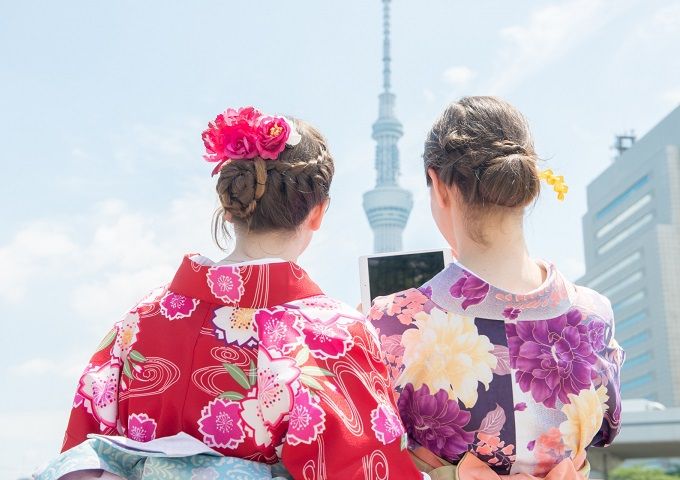 While the Japanese people put a great value on punctuality and style, the phrase Fashionably Late may not translate too well in Japanese. Even when arriving on time, the Japanese dress up the part for festivals with beautiful Yukata or decorative Happi Coats. During a Japanese festival, there's nothing wrong with showing up in your Nike's for comfort, but why not go the extra mile and dress up?

If you're traveling with Japan Deluxe Tours during the Summer Kyoto Gion Festival, splurge a bit for a Happi Coat or a Yukata to wear while parading the streets of Kyoto locals. Perfect for pajamas when you return home from Japan, a Yukata is a lightweight, cotton informal Kimono often worn at summer Japanese festivals. Happi coats on the other hand are also lightweight coats, often worn over clothes or a yukata. Not only do these garments look great while you're partying in up in Japan, they're also an awesome souvenir of your Japan holiday.
Eating at Yatai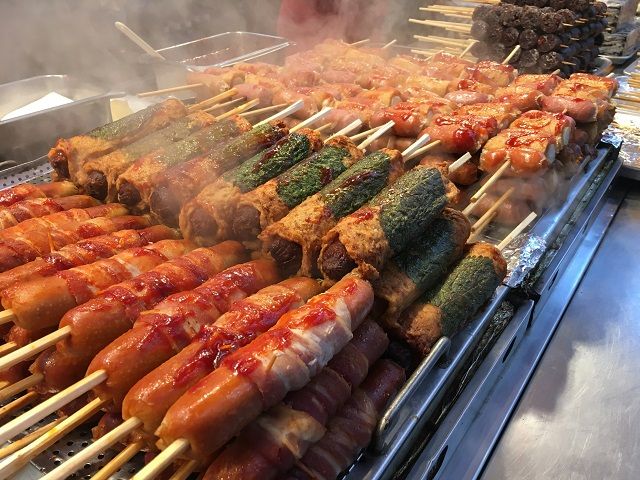 Looking fresh and stylish are always fun, but no vacation is complete without sampling the local flavors and tastes of Japanese cuisine. During festivals, travelers can expect to see a Yatai or seven lined along the streets. These Yatai, or open-aired booths, serve various Japanese festival foods like yakisoba (fried-noodles), okonomiyaki (Japanese pancakes/pizza), grilled corn, mochi, and other great treats. Satisfy your inner foodie during your Japan tour with a few different Yatai visits to satisfy your palate.

Watch as experts carefully work to create your foods as you order. Snap a photo in your yukata with your freshly made yakisoba or dessert while the sounds of drums and laughter take over the scene. If you're lucky, some Yatai even offer local specialties of the region. If you're in Kyoto, you might find a few roasted chestnut Yatai, while Takayama will have a gohei-mochi stand or two.
Fireworks, Parades & Other Celebrations!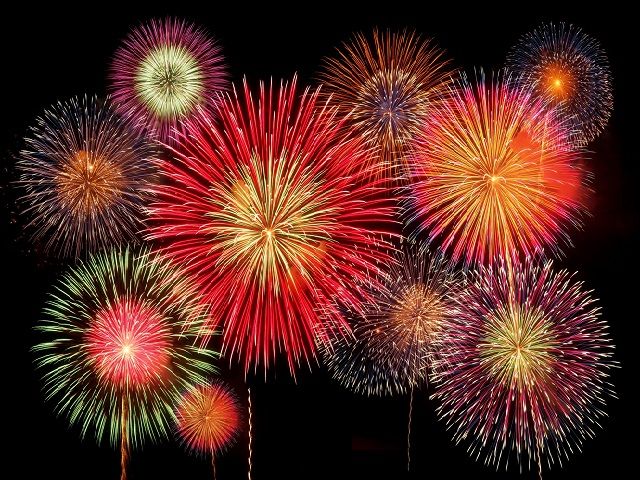 Of course, no festival is complete without a lavish celebration right? Depending on the time of year, you may see beautiful fireworks illuminate the sky, or large floats dominate the streets. If you're traveling with Japan Deluxe Tours on one of our Festival Vacation Packages, you'll likely see massive floats and mikoshi carried through the streets of Japan.

Each Japanese Festival is based on the city's shrine, therefore each festival has a unique way of celebrating. No matter the celebration, a Japanese festival is a time of togetherness, good food, and a lot of fun among families and friends. While Japan Deluxe Tours offers fully guided group tours during the Autumn and Spring Takayama Festival and the Summer Kyoto Gion Festival, we can also arrange a wonderful private tour vacation for travelers interested in Japan's other festivals like Obon, Onbashira, or whatever else you're interested in celebrating.