Anime Japan Tour 2018 & 2019 Series
Our Japan Anime Tour Packages are designed to cover all of the major anime and managa spots in Tokyo during an unforgettable vacation! As industry leaders in Anime tours, we've put together an itinerary that includes stops at the most loved anime destinations. Explore the thriving anime town of Akihabara, find fellow master trainers at the Pokémon Mega Center, play games based on the adventures of Dragon Ball, One Piece, Naruto, Haikyuu, and more at J-World, discover the magical world of Totoro and the rest of the gang at the Ghibli Museum, shop to your hearts content at Tokyo Character Street, and so much more!
We understand that everyone's taste varies, so we also can help you set up optional attractions like the high-tech virtual reality arcade VR ZONE SHINJUKU, or even set up a night's stay in a capsule hotel (depending on your tour package). Of course, during the month of March, our AnimeJapan Tours series includes admission to the great AnimeJapan event, one of the world's largest anime conventions, where you can meet thousands of other anime fans, cosplayers, and manga artists. Explore the various booths, including famous production companies, such as Production IG (famous for: Shingeki no Kyojin/Attack on Titan, Haikyuu, and Kuroko no Baske) and Sunrise (Famous for: Gintama, Inuyasha, Gundam, and Cowboy Bepop) while at the expo. Get yourself a replica Death Note, the rarest Yugioh cards, or meet Cosplayers dressed as Ichigo from Bleach, Sailormoon, or Natsu from Fairy Tale while you're at it!
We alo offer an exclusive Tokyo Game Show Tour for those who want more than just the Anime side of Japan's pop culture. Engage in an epic adventure through Tokyo's hottest gaming spots, including the retro stores of Akihabara and the incredible Tokyo Game Show covering the hottest games to be released. If you missed the big conventions like E3 or the East Coast Game Conference, this tour is perfect for you!
Our Anime Japan Tours also venture out to cities like Tokyo, Osaka, Kyoto, Hiroshima, and even further down to islands like Kyushu and Shikoku to truly show you all of Japan and its beauty. For the die-hard anime fans, our Tokyo Anime Tour is a two day anime-packed adventure, perfect for those looking to immerse themselves in Otaku Culture. Immerse yourself in Japan's unique pop-culture during an Anime Japan tour with the best!
Click here for more information about Japan's Anime & Manga Culture!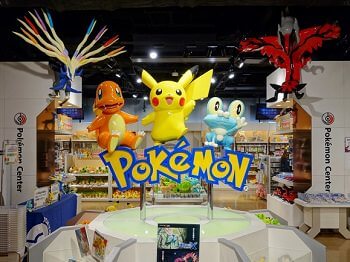 7 Nights 8 Days  From :  $3,298 $2,638
8 Nights 9 Days  From :  $3,748 $2,998
This tour is offered from
Tokyo to Kyoto (Osaka) 8 Days
and
Kyoto (Osaka) to Tokyo 8 Days or Cherry Blossom Festival 9 Days
Spring is arguably the best time to visit Japan, when all the sakura, or cherry blossoms, are in bloom. The season brings new life and beauty throughout the country, with the pink and white cherry blossom petals gracing all of the usual parks and streets. To truly enjoy this remarkable time, we invite fans of anime & manga to join us on our Essence of Spring | Cherry Blossom Anime Japan Tours packages this spring! Join us on our epic saga through Osaka, Nara, Kyoto, Tokyo, and through the best anime destinations during this magical season.

Our Cherry Blossom Anime Japan Tour Packages include all of the cherished stops between Tokyo, Kyoto, Hakone, and Nara, with an added emphasis for the premier anime & manga spots in Tokyo. We'll be exploring the places all anime fans in Japan visit, from the Otaku-town of Akihabara to the serene Ghibli Museum, our tours are packed with enough anime to satisfy even the die-hard of anime fans! Enjoy shopping for all of the best anime goods and figurines at Nakano Broadway, or just hang out with Luffy and the crew at Tokyo One Piece Tower. If anime is your thing, this tour has you covered.

Of course, Japan is an intricate blend of new and old culture alike, which we will be exploring during this tour. Enjoy many of the temples and shrines in Tokyo and Kyoto, some which have made their way into many anime and manga's as background locations. There's also local foods to enjoy, a tea ceremony, bullet train ride, kimono show, and more to get a better understanding of Japanese culture. If there was ever a slice-of-life manga you read, now's your chance to experience it first hand! There's so much to enjoy on this tour from the most cultured aspects of traditional Japan to the pop culture phenomenon that is Anime, enjoy your vacation like never before! You can also extend your vacation before / after this Anime Japan Tour in Tokyo, Osaka, and Kyoto.

Enjoy our best anime spots while cherry blossoms fill the air with their sweet aroma

Tokyo - Mt. Fuji - Nara - Kyoto - Osaka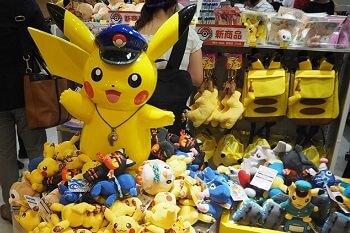 Departure Date(s)
4 Days

2018

Tokyo Tokyo

08/23, 09/02, 10/07, 10/25, 11/15, 11/19, 12/27

2019

Tokyo Tokyo

03/19, 03/25, 03/28, 03/31, 04/03, 04/11, 04/13, 04/16, 04/20, 04/07

5 Days

2018

Tokyo Tokyo

08/23, 09/02, 10/07, 10/25, 11/15, 11/19, 12/27

2019

Tokyo Tokyo

03/19, 03/25, 03/28, 03/31, 04/03, 04/11, 04/13, 04/16, 04/20, 04/07
3 Nights 4 Days  From :  $1,598 $1,278
4 Nights 5 Days  From :  $1,698 $1,358
This tour is offered as a
4 Day Tour or 5 Day Tour
Japan is a place where you could spend all your time in one city, and still feel like you haven't seen enough. For those die-hard fans of Anime who are looking to experience Japan's anime culture first hand, we invite you to join us on our Anime Pioneer Japan Tour series!

Focusing on the hottest attractions and destinations for all things Anime in Tokyo, prepare yourself for an intense day of anime, shopping, and fun! We've tested the best anime spots and attractions to create an itinerary to keep up with any anime fan. Browse through the best options for anime shopping, including the world-famous Akihabara, long-standing Nakano Broadway, and the trendy Tokyo Character Street! Walk along the pop-culture hub of Harajuku to get the same look as some of your favorite anime characters, or buy the most bizarre or awesome figures at Animate!

This tour also spends time visiting Anime-themed games and attractions, including the one-of-a-kind J-World Theme park and Tongiri Tower, the section that once belonged to Tokyo Tower before One Piece took over! Enjoy your vacation with what you love during our Anime Pioneer Tour! You can also extend your vacation before / after this Anime Japan Tour in Tokyo.

Tokyo - Akihabara - Nakano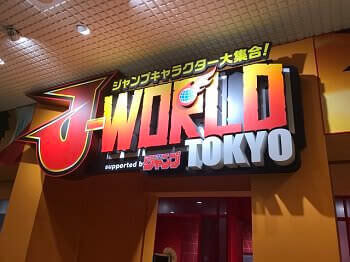 7 Nights 8 Days  From :  $2,898
This tour is offered from
Tokyo to Kyoto (Osaka) and Kyoto (Osaka) to Tokyo
Building off the success of our March Anime Japan tours, our Highlights of Japan | Anime tour package is a fully escorted Japan tour that takes you through Kyoto, Hakone, Mt. Fuji, Nara, with added time spent in Tokyo for both traditional and anime culture sight-seeing.

During our Highlights of Japan | Anime Tour, our time in Tokyo will be spent visiting the major anime and manga spots the city has to offer. Big name anime destinations like Akihabara, the Pokemon Center, J-World, the Ghibli Museum, and Nakano Broadway are just some of the stops along the way. We'll also make stops in Harajuku and Shibuya, the centers for youth culture and fashion. There's the popular Harajuku Kiddy Land for gifts, along with Omotesando Street close by for more upscale shopping. We also have a day of museums, temples, and Japanese gardens to visit while in Tokyo.

While Tokyo covers the anime and pop culture, our time in Kyoto and Nara will be spent enjoying the history of Japan, visiting temples, shrines, rock gardens, and much more. The shimmering beauty of the Golden Pavilion and the reds of Fushimi Inari Shrine will be perfect for photos, and be sure to play with the friendly deer while in Nara. We also have an adventurous day planned out in Hakone, including a ride on the Hakone Ropeway for a stellar view of Mt. Fuji!

Our Highlights of Japan | Anime Tour is the perfect vacation for families or single travelers alike. Embrace Japanese culture through a bullet train ride and even stay in a Japanese style hotel, complete with traditional Japanese cooking. During your Japan tour, you will even participate in green tea ceremony, sample sake at a brewery, and watch a great kimono fashion show. You can also extend your vacation before / after the tour in Tokyo, Osaka, and Kyoto.

Take your imagination on a journey where fantasy and reality intersect for an unforgettable holiday!

Tokyo - Akihabara - Hakone - Mt. Fuji - Nara - Kyoto - Osaka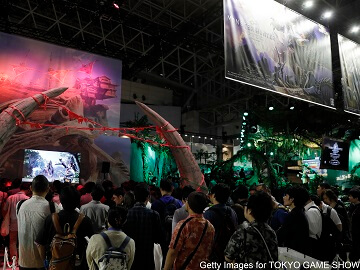 3 Nights 4 Days  From :  $1,398
Level up your vacation with an exciting getaway to Tokyo for our fully escorted Tokyo Game Show Japan Tour package! Tour through the essential gaming spots of Tokyo, before an adventerous day at the Tokyo Game Show!

Our Tokyo Game Show Tour package wastes no time getting you familiarized with all of the city's hottest gaming spots. Immerse your senses at a virtual reality arcade in Shinjuku before riding through the city like your favorite characters from the Mario Kart franchise!

We designed this tour to satisfy even the most die-hard gamers. Spend a night in the Electronics Town of Akihabara, where classic systems like the Sega Dreamcast, Sony Playstation, and Nintendo Super Entertainment System are all hidden in varoius stores. Then take your gaming passion to the next level with a day spent at the Tokyo Game Show to see the latest games, systems, and much more! You can also extend your vacation before / after this Tokyo Game Show Tour in Tokyo.

Tokyo - Tokyo Game Show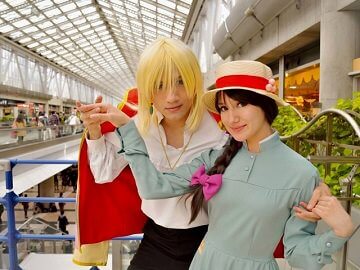 5 Nights 6 Days  From :  $1,998 $1,598
Take on Tokyo during our AnimeJapan Tour | Tokyo package! This fully escorted Japan tour focuses on all of the major anime & manga spots in Tokyo, and enjoy admission to the AnimeJapan festival! We've also included a day of leisure in the city, with plenty of suggested itineraries we can set up at your convenience (additional fees may apply).

During this Anime Japan tour, we have selected the integral destinations that showcase Japan's unique pop culture. Akihabara, the mecca of anime and electronics, is just one of the many destinations we will be visiting during this tour. Among the shops of Akihabara, we recommend a visit to the Animate store. One of the largest anime and manga store chains, you're bound to find the latest anime posters, figurines, and goods.

There's also J-World, the indoor theme park featuring Dragon Ball, One Piece, and Naruto, Tokyo Character Street, the shopping arcade in Tokyo Central Station perfect for souvenir shopping, and the Ghibli Museum where the works of Hayao Miyazaki come to life. We'll also be swinging by the long-standing Nakano Broadway and Tokyo One Piece Tower, just in case you were worried we didn't have enough anime spots on the menu. This anime tour will also covers the Gundam Base Tokyo, where the massive 72 foot Unicorn Gundam stands over Odaiba!

With so many incredible anime shopping destinations, don't forget this tour includes admission to the AnimeJapan exhibition at Odaiba's Big Sight Convention Center! There are over 100 exhibitors participating, capturing the spirit of anime and manga from fans all over the world. The exhibition not only features displays and performances, but also charity auctions, cosplayers events, meeting animators and manga artists, limited edition goods, and more. We've also arranged for an optional walking tour along Shibuya after the convention! You can also extend your vacation before / after this Anime Japan Tour in Tokyo.

Come Join the LARGEST Anime Expo & See all the hottest anime and Manga spots in Tokyo!

Tokyo - AnimeJapan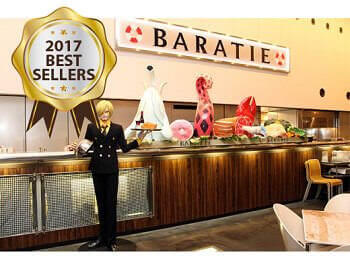 Departure Date(s)
9 Days

2019

Tokyo Kyoto(Osaka)

03/22
8 Nights 9 Days  From :  $2,998 $2,398
9 Nights 10 Days  From :  $3,278
This tour is offered from
Tokyo 9 Days
and
Kyoto (Osaka) 9 Days or Kyoto (Osaka) Cherry Blossom Festival 10 Days
Our Anime Japan Tour | Golden Route is the perfect answer for anyone looking to see both the highlights of Japan's most popular cities and the greatest anime destinations in Japan. This fully escorted anime Japan tour features all of the great destinations on our AnimeJapan Tour | Tokyo package, with further stops in Hakone, Nara, Kyoto, and Osaka.

Join us for an action packed journey through Japan's best cultural and anime hot spots! We keep all the fun of Akihabara, J-World, the Ghibli Museum, Tokyo Character Street, and more, all while exploring historic gems like Fushimi Inari Shrine and Todaiji Temple. Play with friendly deer at Nara Deer Park, and snap a new profile picture at the mystical Golden Pavilion. Kyoto also houses the International Manga Museum where we will go to learn more about the popular art.

For those participants going on our Kyoto Departure, we've included a day at the Nipponbashi Street Festa! Enjoy a day of cosplay, shopping, and good food, when the large street of Nipponbashi becomes closed off to let the Otaku's roam free! There are thousands of cosplayers, both amateur and pros alike, all parading in fantasy-like costumes. See your favorite characters come to life in the heart of Osaka at this event you won't want to miss!

This Anime Japan tour doesn't stray away from an authentic Japanese experience, including plenty of Japan Only activities. Enjoy traditional Japanese cooking, a bullet train ride, and you even have the option to stay in a capsule hotel (additional fee's not included). There's also a visit to the Shin Yokohama Ramen Museum so we can enjoy many of Japan's regional ramens, all in one convenient location! This Japan tour covers everything you need to immerse yourself in this incredible fusion of old and new culture. You can also extend your vacation before / after this Anime Japan Tour in Tokyo, Osaka, and Kyoto.

"Perfect introductory tour of Japan - The creation of a single world comes from a huge number of fragments and chaos. "

The featured attractions and destinations are for our AnimeJapan 9 Day Tokyo to Kyoto (Osaka) Package.

Tokyo - AnimeJapan - Hakone - Mt. Fuji - Nara - Kyoto - Osaka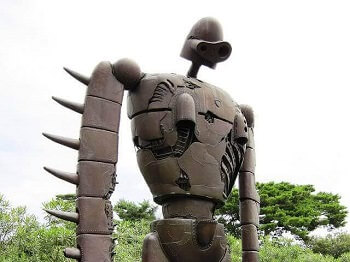 Departure Date(s)
10 Days

2019

Tokyo Hiroshima

03/22
9 Nights 10 Days  From :  $3,998 $3,198
Our AnimeJapan tour | Hiroshima package is the perfect option for those who want all the fun and thrills of our AnimeJapan Tour 9 Days, with an additional two days to explore Hiroshima, Miyajima, and Himeji! Enjoy all of the top-rated destinations and attractions in Tokyo, Kyoto, Nara, and Osaka, along with the wildest anime spots before heading west to the City of Peace during Japan's most beautiful season!

Picking up where our AnimeJapan | Golden Route tour ends, we head to the lively city of Osaka to split our time between anime shopping and eating. Osaka is home to some of the tastiest Japanese cooking around, so be sure to stuff your face with takoyaki, yakisoba, and okonomiyaka! If you're a foodie looking for a memorable photo or an anime fan looking for more collectables, Osaka is sure to keep you satisfied for all your food and anime needs!

In Hiroshima we will visit Hiroshima Peace Memorial Park and A-Bomb Dome. A visit to these landmarks is necessary in understanding Japanese's complex history. The Peace Memorial Park was created in dedication to the victims of the Hiroshima atomic bombing and for the hope of world peace. The A-Bomb Dome was formerly the Hiroshima Prefectural Industrial Promotion Hall which was located just around 500 feet from the hypocenter of the atomic bomb. Due to the vaporization of the atomic bomb, the building did not completely collapse, leaving the skeletal remains to be preserved by Hiroshima as a reminder.

This Anime Japan Tour | Hiroshima will also venture out to the island of Miyajima famous for its Itsukushima Shrine, or floating torii gates. The shrine received its "floating" nickname for its unique appearance it gains during high tide when the torii appears to be floating. On Miyajima you will have time to walk around the island where you will encounter deer, and perhaps try some of its famous momiji manju, maple leaf shaped cakes, or some local oysters. The tour will end in Hiroshima after some sightseeing back in Hiroshima. You can also extend your vacation before/ after this Anime Japan Tour in Hiroshima, Tokyo, Osaka, and Kyoto.

All the must see spots of Japan in one tour - Immerse into J-Pop culture by hitting the hottest spots in Tokyo.

Tokyo - AnimeJapan - Hakone - Mt. Fuji - Nara - Kyoto - Osaka - Hiroshima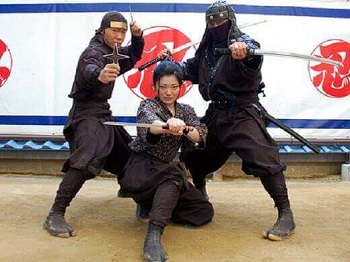 Departure Date(s)
14 Days

2019

Tokyo Kyoto(Osaka)

03/22
13 Nights 14 Days  From :  $5,298 $4,238
Expand your horizon and venture off on an epic journey during our AnimeJapan | Grand Tour 14 Days package! This fully escorted anime Japan tour takes you to all of the awesome destinations and attractions as listed on our AnimeJapan Tour | Hiroshima package, but will also go further south to the islands of Shikoku & Kyushu. Experience a side of Japan you've never seen before visiting power spots like Takachiho Gorge. Or just sit back and enjoy the natural occurring Naruto Whirlpools in Tokushima.

This AnimeJapan tour keeps our time-tested itinerary through Tokyo, Kyoto, Nara, Osaka, and Hiroshima, with more time to spend in the southern islands. Not many get the chance to travel to Shikoku or Kyushu, but those who have often comment on the natural beauty and rustic feel. You'll feel as if you've been transported back to the old days of Samurai Champloo or Ruroni Kenshin while enjoying the charming scenery along the way.

During your time in the southern islands, enjoy all the sights and attractions of Kumamoto, Takachiho, Beppu, Takamatsu, and Tokushima. Take in the Tour of Hell in Beppu, or learn some dance moves at the Awaodori Kaikan. There's also the Zen-inducing magic of the Ritsurin Garden, and the revered Dogo Onsen, the inspiration to the classic Ghibli film Spirited Away. Our itinerary for the southern Japan includes the best attractions to keep you entertained from start to finish! You can also extend your vacation before/ after this Anime Japan Tour in Tokyo, Osaka, and Kyoto.

An action packed Anime and Manga themed tour designed to show you the best spots of Japan while feeding your inner Otaku!

Tokyo - AnimeJapan - Hakone - Mt. Fuji - Nara - Kyoto - Osaka - Hiroshima - Kumamoto - Takachiho - Beppu - Dogo
Standard on All Tours
Excellent mix of fine Western style hotels and Japanese style Ryokan
Most Meals (Western & Japanese Cuisine)
All ground transportation in Japan
Admission Fees, Tax & Gratuities
Round-trip airport transfers (on designated tour dates; see details)
Full time service of licensed English speaking tour guide
Free Wifi in Bus & Most hotels
No local payment