Grand Tour of Japan Series
Want to try a little bit of everything in Japan? Our Grand Tour of Japan packages explore not only the highlight spots but also places not many tourist travel. Between Tokyo and Kyoto, this Grand Japan Tour will hit the main attractions that fascinate millions of tourist each year. You won't miss the indescribable experiences of walking in the Asakusa Old Town District and riding the shinkansen, bullet train, to participating in a Japanese green tea ceremony in Kyoto and admiring the Great Buddha in Nara. These Grand Tour packages also takes you to Kyushu and Shikoku, where few ventures out. From the legendary healing waters of Dogo Onsen in Matsuyama to Nagasaki which was the only access to the outside world for 220 years, you will discover hidden gems that are not well known. These Grand Tour of Japan packages have a good balance of the modern and the traditional side of Japan.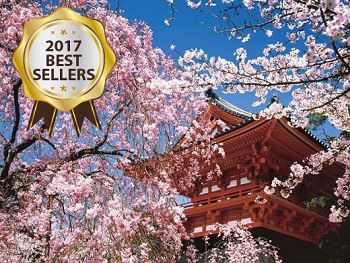 11 Nights 12 Days From : $4,748 pp
12 Nights 13 Days From : $4,898 pp
Many say that sakura - cherry blossom season is the best time to travel Japan, and they're correct. With sakura petals cascading in the background, Japan is dazzling in beautiful shades of pink and white. Travel cross-country as you visit major cities and country side like Hiroshima, Miyajima, Beppu, Himeji, Osaka, Nara, Kyoto, Hakone, and Tokyo.

This fully escorted Grand Cherry Blossom Tours is one of our most comprehensive Japan tours, visiting three of major islands. We will start at Tokyo in Honshu and visit highlight spots like Imperial Palace, old town Asakusa, Shibuya Crossing, and more. During this spring time, the view of Mt. Fuji from Lake Kawaguchi is particularly beautiful. And what would a trip to Japan be without a soak in the hot springs of Atami's onsen resort? Japan is also known for its speedy bullet trains which we will take to Nara where the Giant Buddha awaits at Todaiji Temple. Our Grand Japan Tour has also packed all of the beauties and treasures of Kyoto including the gorgeous gold leaf covered Golden Pavilion, picturesque vermilion torii gates of Fushimi Inari Shrine, a dazzling kimono fashion show, and a Japanese green tea ceremony experience. To truly learn about Japanese history, a trip to Hiroshima is a must. A city with a dark past has revitalized yet preserved the atrocities of war to serve as a reminder of the tragedy and to symbolize its wishes for everlasting peace.

From here we will explore the Southern treasures of Kyushu that many travelers have yet to uncover. The Tour of Hell might sound frightening but we're sure you will find the extraordinary colored hot springs of Beppu intriguing. Shikoku's Dogo Onsen in Matsuyama might look familiar to those who have seen the famous Ghibli film "Spirited Away". The bathhouse is Japan's oldest hot spring destination and served as inspiration for the film. We will also take a stroll in Ritsurin Garden, an absolutely beautiful landscape garden built by feudal lords in the early Edo Period.

Tokyo - Hakone - Mt. Fuji - Nara - Kyoto - Osaka - Hiroshima - Fukuoka - Kumamoto - Takachiho - Beppu - Dogo

The featured destinations and experiences are for our Grand Cherry Blossom Tour 13 Days package.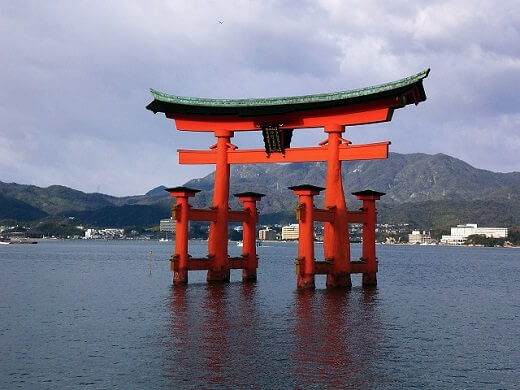 11 Nights 12 Days From : $4,548 pp
The Land of the Rising Sun is filled with contrast elements of cutting edge technology and vibrant metropolis to traditional Japanese temples and raw beauty of nature. Grand Tour packages will journey to three major islands of Honshu, Kyushu, and Shikoku.

This fully guided Grand Japan Tour packages will travel to Hiroshima, Miyajima, Arita Ceramic Village, Nagasaki, Beppu, Matsuyama, Osaka, Nara, Kyoto, Hakone, Mt. Fuji, and Tokyo. You will not miss the indescribable experiences of a Japanese green tea ceremony in a Buddhist Temple, visit a rural town known for their "imari-yaki" ceramic, watch a traditional kagura dance, Todaiji Temple where "Giant Buddha" and roaming deer resides, "black crow" castle of Kumamoto, and the famous Ritsurin Garden. From sunrise to sunset, you will be immerse in Japanese culture and experience the beauty of Japan's countryside. You can also extend your vacation before / after this Grand Tours in Tokyo, Osaka, and Kyoto.

Travel through three of Japan's majors islands, stopping at all the notable and remarkable sights.

Tokyo - Hakone - Mt. Fuji - Nara - Kyoto - Osaka - Hiroshima - Fukuoka - Beppu - Dogo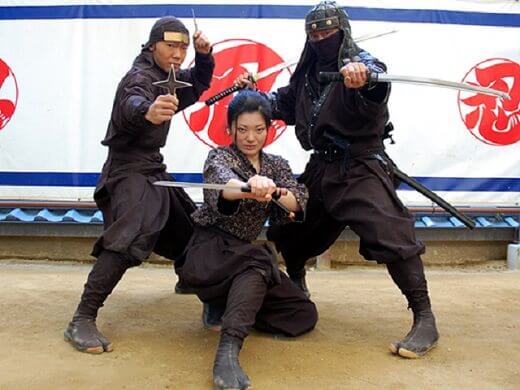 14 Nights 15 Days From : $5,198 pp
Anime Japan Tour 15 Days is a fully escorted Japan anime tour that takes you to all of the destinations and experiences of the Anime Japan Tour 11 Days from Tokyo to Osaka while also traveling out to Kyushu and Shikoku.

Not many of those who travel to Japan have the chance to explore the islands of Kyushu and Shikoku, for they stay on Honshu Island in major cities like Tokyo, Osaka, Kyoto, and Hiroshima. But those who do travel down to Kyushu and Shikoku uncover more beauties of Japan than you ever imagined. Following our stop at Itsukushima, this Anime Japan Tour heads south, making a stop at Yamaguchi's Kintai Bridge, a bridge completely made of wood without the use of nails. In Kyushu, our major destination is Beppu's Tour of Hell.

The Tour of Hell in Beppu will be unlike any hot spring you have seen before. The path along the Tour of Hell will take you to three of its famous hot springs: Sea Hell, Blood Pond Hell, and Tornado Hell, all with unique features of cobalt blue water, red melted clay, and geyser, respectively. A ferry ride will take us to Shikoku will lead us to Takamatsu's gorgeous Ritsurin Garden, Tokushima's Awaodori Kaikan, and the Naruto Whirlpools of the Naruto Straight. You can also extend your vacation before/ after this Anime Japan Tour in Tokyo, Osaka, and Kyoto.

An action packed Anime and Manga themed tour designed to show you the best spots of Japan while feeding your inner Otaku!

Tokyo - AnimeJapan - Hakone - Mt. Fuji - Nara - Kyoto - Osaka - Hiroshima - Fukuoka - Kumamoto - Takachiho - Beppu - Dogo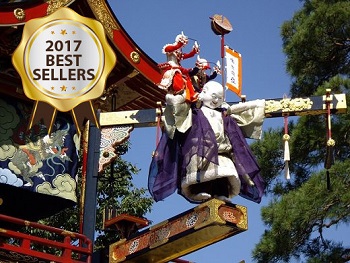 13 Nights 14 Days From : $4,898 pp
Leaving the festive drum tunes and beautifully decorated lavish floats of Takayama Festival behind, we will head to Kyushu, where the southern beauties stay a well kept secret of Japan. OBeppu's Tour of Hell also cannot be missed during your time in Kyushu. A walk through the Tour of Hell takes you to various kinds of unique, intriguing colored hot springs, such as a bright cobalt blue Sea Hell, Blood Hell with red melted clay, a fiery geyser called Tornado Hell.

On a ferry, we will move to Shikoku Island and visit Dogo Onsen, Japan's oldest wooden bathhouse that served as the inspiration for the famous Ghibli film Spirited Away. Shikoku is also famous for Ritsurin Garden, a beautiful landscape garden built in the early Edo Period. This Japan tour package being a Japan Festival Tour, in Tokushima we will learn about awa odori, a famous traditional dance of another great festival of Japan. This Japan tour package includes a stay at a ryokan, or Japanese inn, to truly experience Japanese hospitality. The ryokan will have hot springs for you to relax in and serves a delicious traditional Japanese meal.

All of the excitement of the Takayama Festival Tour with Hiroshima with further journeys out to Kyushu and Shikoku Islands.

Tokyo - Hakone - Mt. Fuji - Nagano - Shirakawago - Takayama - Kanazawa - Kyoto - Osaka - Hiroshima - Fukuoka - Kumamoto - Takachiho - Beppu - Dogo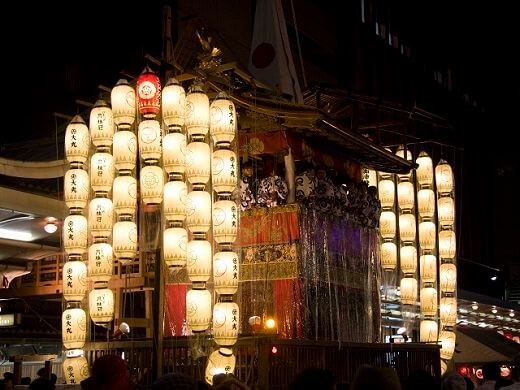 11 Nights 12 Days From : $4,898 pp
Experiencing the Kyoto Gion Festival during its date of the grand procession and traveling from Tokyo to Hiroshima via Osaka and Kyoto is a trip in itself but why not complete your Japan trip traveling out to two more major islands of Kyushu and Shikoku? While many travelers stay within Honshu, this Grand Kyoto Gion Festival Japan Tour takes you to the southern beauties hidden within Kumamoto, Miyazaki, Beppu, Dogo Onsen, and more.

From Hiroshima, the tour will head to Nagasaki's Glover Garden and Oura Catholic Church to see some of the greatest western influences Japan experienced at the time. Heading south to Kyushu, we will visit Kumamoto Castle, one of the three premier castles in Japan, along with Himeji Castle which we previously visited. Another beautiful sight in Kyushu is Takachiho Gorge, a stunning waterfall in the magical town of Takachiho. Here you can take a hike to the gorgeous waterfall and watch an reenactment of the legend of Amaterasu, the sun goddess. Before heading to Shikoku, a Tour of Hell is Beppu will be in intriguing experience. A walk along the paths of the Tour of Hell takes you to unique colored hot springs meant for sightseeing. In Shikoku, we will visit many places like Dogo Onsen which served as the inspiration for the famous Ghibli film Spirited Away, Ritsurin Garden, and more.

All the thrills of our Kyoto Gion Festival Tour with Hiroshima while also journeying out to the islands of Kyushu and Shikoku.

Tokyo - Hakone - Mt. Fuji - Nara - Kyoto - Hiroshima - Fukuoka - Kumamoto - Takachiho - Beppu - Dogo
Standard on All Tours
Excellent mix of fine Western style hotels and Japanese style Ryokan
Most Meals (Western & Japanese Cuisine)
All ground transportation in Japan
Admission Fees, Tax & Gratuities
Round-trip airport transfers (on designated tour dates; see details)
Full time service of licensed English speaking tour guide
Free Wifi in Bus & Most hotels
No local payment