Amezaiku: Craft Candy of Japan
Posted:
---
Craft Candy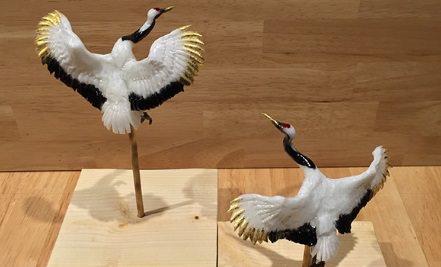 Many of us have a sweet tooth we can't help but indulge while on vacation. If you're anything like me, travel means letting loose and having fun, including finding and trying the best snacks there are. If you're in Japan, trying Amezaiku should be on your list, especially for you fans of candy.
Amezaiku is the Japanese art of candy craft. Amezaiku makers take multi-colored taffy, heat the candy up to 90 degrees Celsius, then take advantage of the soft texture to pull, cut, and shape the candy into whatever form they'd like. Typically, animal shapes are preferred, and the sculptures are painted after. Famous Amezaiku makers include Shinri Tezuka, who has stores in both Asakusa and Skytree selling various artful confectionery, including Amezaiku in the Skytree store. If you need a great gift idea while touring Japan, love sweets, or just want that perfect Instagram worthy pic, Amezaiku is for you!