4 Ways Japanese Christmas Differs from the U.S.A
Posted:
---
Most Wonderful Time of the Year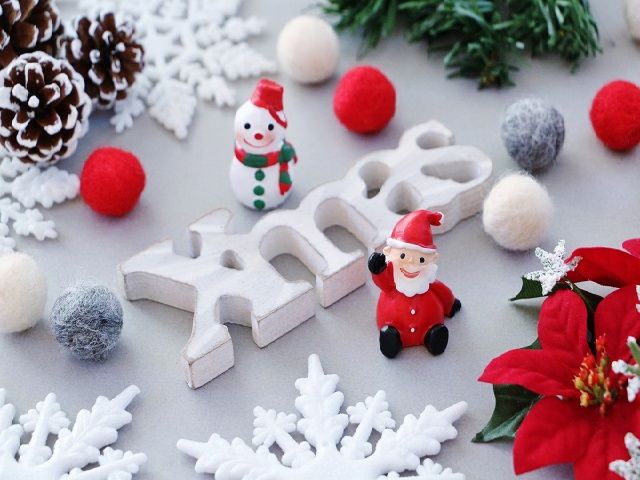 Just like many western nations, Japan is no stranger to celebrating Christmas. However, while there are certain traditions that we can't escape in the west (dressing the tree, decorating the house, guzzling gallons of eggnog), Japan has it's own set of traditions and customs we may not be as used. With the holiday season coming up, Japan Deluxe Tours wants to share 4 ways Christmas is celebrated differently in Japan versus the United States.
1) Christmas is for Couples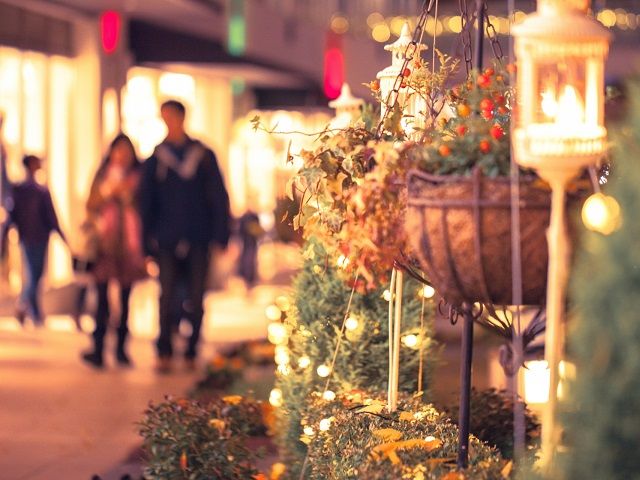 While families come together in Japan to celebrate the holidays, Christmas is often a time for couples to go on dates and embrace the romantic nature of the holidays. Given the unique dynamic Japan has with Valentines Day/White Day, Christmas is the time for couples to be together and celebrate their love for each other with wine, chocolates, fancy gifts, and a bucket of the Colonel's finest chicken (more on that later). There multiple Christmas-themed attractions held during the month, many which look more suited for couples than families. If you plan on going on vacation in Japan for Christmas, Japan Deluxe Tours recommends doing it with your special someone instead of with a group of friends.
2) Christmas Cake replaces the Turkey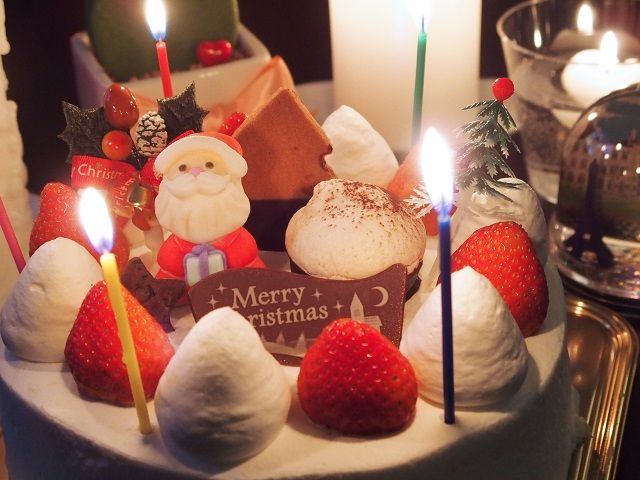 One of the most popular ways the Japanese people celebrate Christmas is with Christmas Cake. The cake is often a white sponge cake covered with cream and decorated with strawberries and little Santa figures or motifs. The cakes are widely available and is the main way families celebrate the holidays. In fact, the custom of eating Christmas cake is so popular, the tradition is featured on numerous Japanese dramas, manga, and anime television episodes. Splitting Christmas Cake with the family or your loved ones is the main way Christmas is celebrated, instead of giving gifts around a decorated Christmas tree.
3) KFC Before the Cake (really, no Turkey)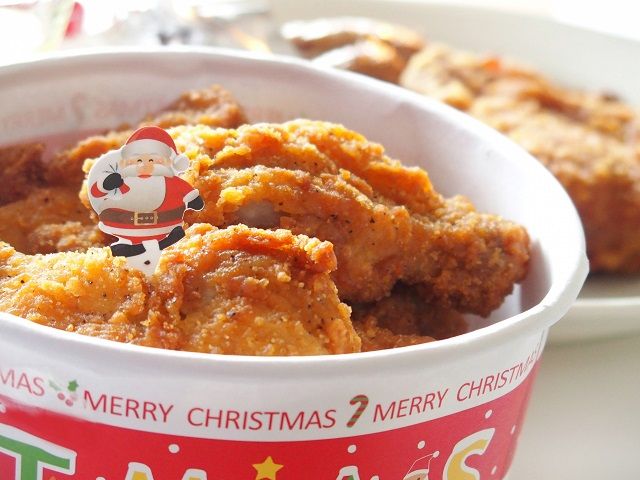 Although Christmas cake is very important (and thus, widely available), there's another meal enjoyed before getting to the cake. Oddly enough, KFC has become synonymous with Christmas in Japan, after a 1970's advertisement campaign linking the two for decades to come. Nowadays, it isn't uncommon to hear Japanese families or couples putting in reservations months in advanced to secure their buckets.

Despite the massive popularity of this custom, unlike Christmas Cake, KFC is almost never featured in Japanese dramas or an anime episode's Christmas specials. In fact, even with using clever parodies like JFC, fried chicken can at best be seen in the background while the Christmas Cake gathers all the attention. Perhaps even with the Colonel's success, even he can't compete with the popular Christmas Cakes.
4) Illuminations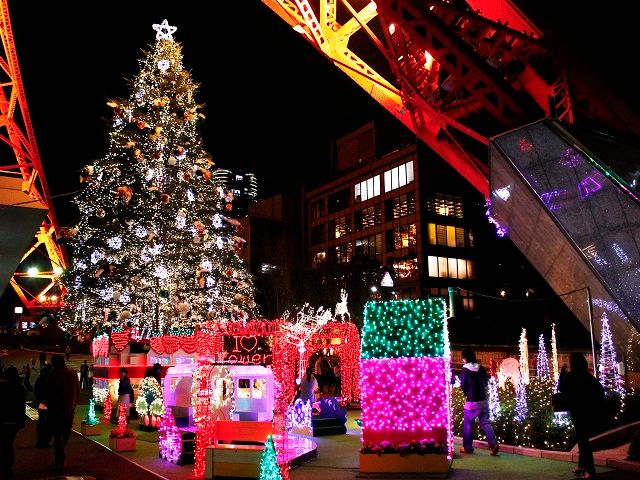 Not to say this doesn't exist in the United States, but the illumination shows in Japan for Christmas are on another level. Instead of private citizens decorating their homes in colorful LED lights and Santa displays, companies and large buildings in Japan will hold special, Christmas-themed illumination events. It's no surprise to see young couples enjoying the lights, taking photos, and sharing their love for another at illuminations. Even so, the illuminations are arguably one of the best parts of Christmas in Japan, especially during your vacation holiday.

Relax this Christmas with your special someone and Japan Deluxe Tours during any of our fully guided Winter Japan Tours or ask your travel agent for a private tour (and maybe even a KFC reservation) for the ultimate Japanese Christmas experience.