A Date in Shibuya
Posted:
---
Romantic Tokyo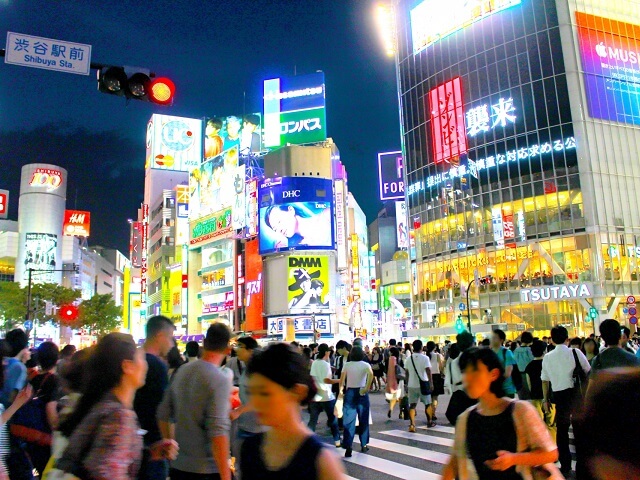 For most of our tour participants traveling with Japan Deluxe Tours, exploring the town like a couple going on a date isn't quite the way our clients would describe their experiences. Granted, the feeling behind going on a date versus the thrill of traveling with your romantic partner are probably a bit different. However, every now and again we get a few clients looking to meet an old flame while in Japan. If you're going to be traveling with Japan Deluxe Tours and plan to double your vacation with a date with that old special someone in Tokyo, Japan Deluxe Tours has a couple tips on how to meet, navigate, and enjoy the night as a local with your special someone.
Where to Meet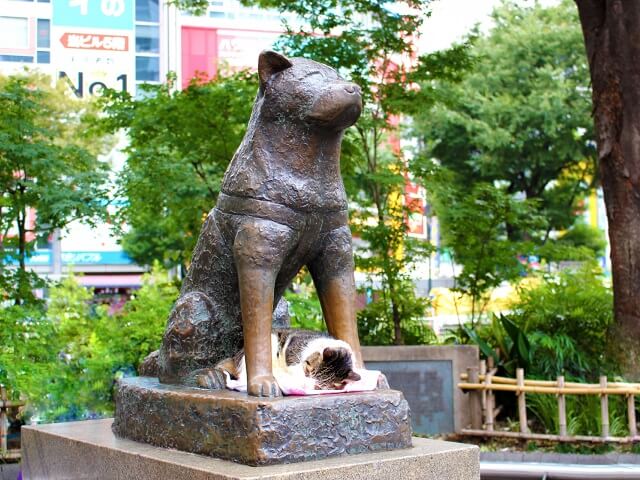 First and foremost, Shibuya is one of the best-known spots in Japan and for good reason. The city is often featured in anime and manga (like Persona 5 or Tokyo Ghoul) and the crossing attracts more foot traffic than inhabitants in some small cities. True sometime's it's nice to get away from the large crowds and the lively city, Shibuya has enough dining and izakaya options to keep you and your special someone entertained all night.

When meeting in Shibuya, set your meeting point near the Shibuya Hachiko Statue. A popular meet spot, there's also plenty of room to navigate around and to meet your friends. While the statue is the preferred meet up spot, the location close to Shibuya Station makes it perfect to meet with whoever you're looking for before taking on the day.
What to Do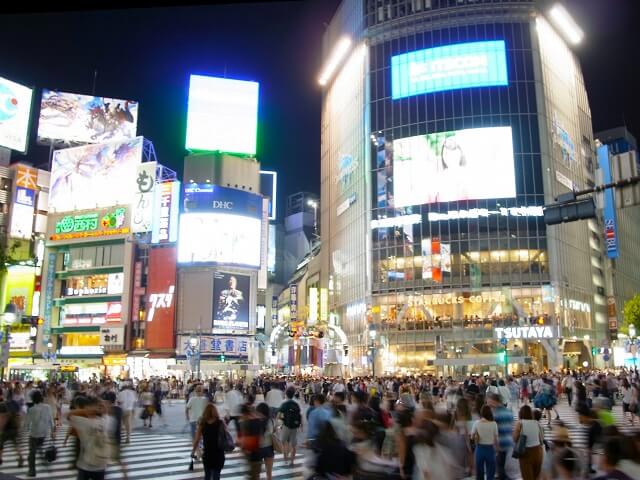 After getting together, the night is young and ready to explore. Home to trendy shops, cafes, restaurants, and Japanese pubs, there's always something to do while walking along the streets of Shibuya. In our experience, we've found a ping-pong bar, video game bar, prison-themed izakaya, and much more during a brief night walking about. There are also karaoke bars open and night clubs for those looking to add a little dancing into their nights. Even if you're coming to Japan with your significant other, husband, wife, spouse, or whoever, a night out in Tokyo's trendy Shibuya is an excellent way to immerse yourself in modern Japanese culture.

Interested in meeting up earlier? There's plenty of museums nearby to enjoy a bit of Japanese culture in Shibuya as well for those early birds. Stop beforehand for a delicious sushi lunch, then enjoy the afternoon at your leisure admiring the artworks or head to a local park to enjoy the flowers. If you're traveling during Cherry Blossom Season, spotting the sakura leaves is a popular past time in Tokyo.

At the end of the day, any date spent with someone you care for is a great one isn't it? Japan Deluxe Tours hopes we can help reconnect you with that special someone out in Japan, or for us to share our country with you and your family. Ask your travel agent about our affordable line of custom private tours to enjoy Shibuya and the rest of Tokyo on an unforgettable Japan vacation.