"Little Star" Air Bonsai
Posted:
---
"Little Star"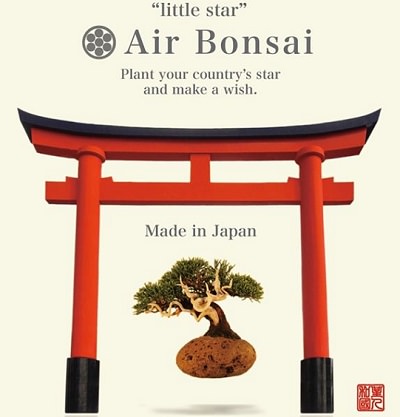 Do you ever get bored of how stationary plants are? Well this start up was so they decided to do something about it. Introducing, the floating Air Bonsai "Little Star" by Hoshinchu.
These awe-inspiring little worlds are a project backed by Kickstarter, reaching over 350k dollars, a significantly higher amount than the intended 80k goal set by the Kyushu-based company Honshinchu. This revolutionary system is quickly gaining attention, backers, and estimated to continue growing.
How Does it Work?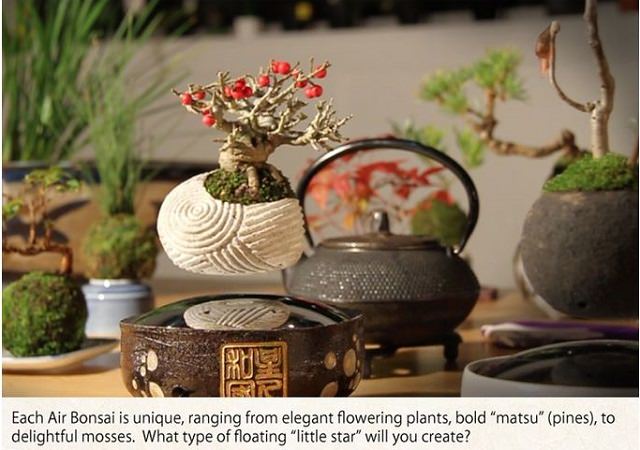 The Air Bonsai "Little Star" system utilizes two components. An "energy base" and "little star" floating top half. The top half can also be switched out for a beautiful ceramic planter, made from lava and is also able to float on the energy base. The two components utilize magnetic force to give the "Little Star" levitation. Buyers are to plant whatever they want into the top half, and watch their world slowly develop.
An incredibly beautiful sight, take a look at some of Hoshinchu's photos on their Kickstarter page
Options
Below is a chart pulled from Hoshinchu's Kickstarter page showing the various rewards for backing the product.