Japan's newest Mascot, introducing Akita prefecture's Sui Kizakura!
Posted:
---
Introducing: Sui Kizakura!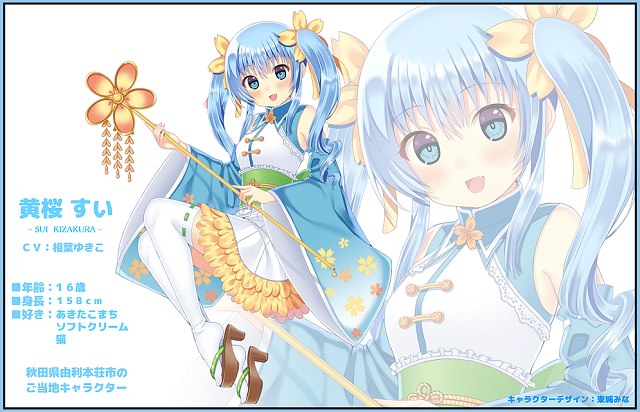 Introducing the newest mascot from Japan, Sui Kizakura! Sui is from Akita's Higashiyuri-machi, a town with a small population looking to boost visitors. Sui blends classic moe (a Japanese manga art focused on "cuteness") and trying to revitalize her town... and rap.
That's right, in order to bring more people to Higashiyuri and revitalize the town, the new mascot is working hard. There's currently a crowd funding event with the goal of reaching 1.2 million yen. If this goal is reached, there will be Sui Kizakura products for sale, all proceeds will benefit Higashiyuri's industries and also to revitalize the area, along with a music video! Akita's own Rakan will be rapping for the music video if the goal is reached, along with Yukiko Aiba providing a chorus. Sui Kizakura's creator Mina Tojo is also expected to cosplay as the character if enough money is raised. All in all, a fun way to promote a small city with a big heart!
Image from Kizakurasui