Osaka's Expo City has an All-you-can-eat-KFC!
Posted:
---
Osaka's Expo City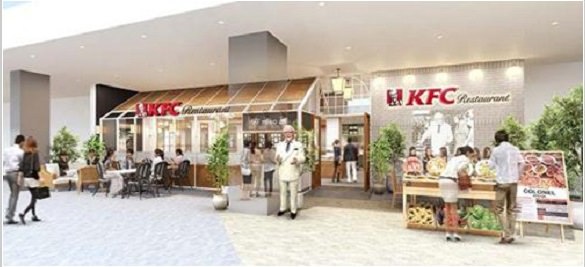 Kentucky Fried Chicken is as popular in Japan as it is in the States. Heck, in Japan there's a tradition to celebrate Christmas with a bucket of the Colonel's chicken and Christmas cake. KFC has a long history in Japan, opening it's first store in 1970 at Osaka. To celebrate the history the Colonel has in Japan, KFC launched the first ever all-you-can-eat KFC chicken buffet in Osaka's Expo City, where that first KFC stood years ago in 2015. If you are a fan of fried chicken, Osaka's KFC in Expo City can be the perfect dinner in Osaka while on vacation (let's be honest, you may not want to eat a buffet of KFC too often).
Be sure to check out Osaka's all-you-can-eat KFC while in Expo City on your Japan tour. for more information, Click Here for more information!
Images from Osaka's Expo City and IT media