Cool Japan aims to boost Japanese economy through global promotion of anime
Posted:
---
Cool Japan aims to boost Japanese economy through global promotion of anime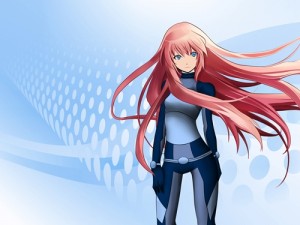 In an effort to boost its overall economy, the Japanese government has been considering a plan that would promote elements of Japanese culture — such as anime and manga — abroad. According to Reuters, the initiative is called Cool Japan, and consists of a $500 million investment of public money, to aid in accomplishing this goal.
Backed by Prime Minister Shinzo Abe, Cool Japa" will reportedly encompass fashion, food and other parts of the culture in addition to anime and manga. It's inspired in part by Cool Britannia, an internationally recognized British pop culture revival led by the Spice Girls in the 1990s.
There are a lot of good things and convenient things in Japan, and we'd like to offer these up to the world, said Yoshiaki Akamatsu, who works for the Creative Industries Division at Japan's Ministry of Economy, Trade and Industry, as reported by the source. It seems a real shame to have them stuck in Japan and unknown. If [people outside the country] knew about them, I think there's lots of things that consumers of the world would like and as a result, we hope that Japan itself would grow.
Anime is a significant part of Japan's culture, which is why at Japan Deluxe Tours, we offer a fully escorted anime tour that coincides with the annual Tokyo International Anime Fair. Although the 2013 event has already passed, it's never too early to begin planning for next year. If, however, you're hoping to take a trip to Japan this fall, you might like our Game Show Tour, which is scheduled for September 20.