'Dagashi'-Japanese inexpensive snacks
Posted:
---
Dagashi - Japanese inexpensive snacks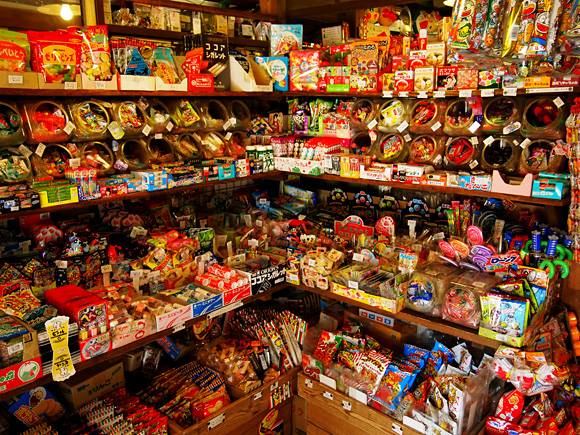 Most Japanese people over 30 get a nostalgic at the mention of snacks called "Dagashi". Stopping by the Dagashi shop used to be an afterschool routine for kids in Japan. "Dagashi" is usually inexpensive. Basically, we make out with a things ranging from 20 yen a pack to 200 yen (it's about 20cent to 2USD) So, for kids, it is the most exciting stuff. Every generation may have its own image of "Dagashi", but the best loved "Dagashi" is 'Kinako-ame'. It means candies coated with soy bean powder. Not only that, we have a variety of "Dagashi" like 'Ramune candy', 'Umai-bou', 'Tirol chocolate' and 'Dice caramel'. "Dagashi" is started Edo era and place was unknown yet. You can still find some in places and also it's possible to buy "Dagashi". So, it's the most easiest and exciting way to experience Japanese snack culture. If you've never seen "Dagashi", why don't you try it for souvenir.