Do You Know Who Made Your Food?
Posted:
---
Food from your Farmers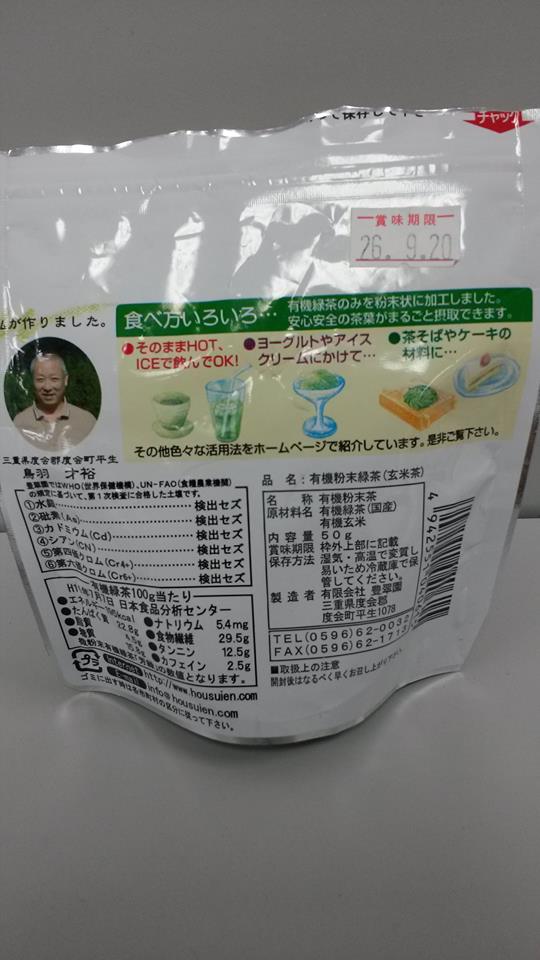 It's getting more popular to getting food products from farmers directly. Isn't it a great idea to know where and who made the food putting into your mouth? Many consumers in Japan are trying to order organic foods directly to farmers. This is a organic green tea. You can even see the picture who made this product and where. Back of the package you can see no mercury, arsenic, cadmium, cyan, chromium#4 nor chromium#6 are not detected in the soil this green tea was cultivated.