Falling in Love with: Arashiyama
Posted:
---
Bamboo Forest
Traditional Japanese Culture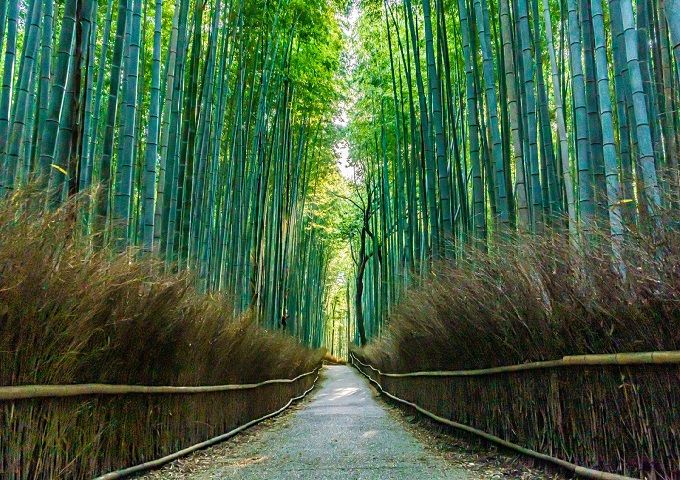 Picking a restaurant to go eat for the day is probably an easier task than deciding which part of Kyoto is your favorite. For anyone who's been on a Kyoto tour (or traveled from Tokyo to Kyoto for that matter) is often taken aback by how beautiful the preserved city blends Japanese culture and traditions with a sense of modern refinement. Featured on numerous TripAdvisor, TourRadar, Japan Guide, and other informative travel websites, Kyoto is a hub of traditional culture that can't be missed on any deluxe vacation.

With so many great destinations in Kyoto, Japan Deluxe Tours wanted to highlight one of our favorites, the traditional Japanese bamboo forest district of Arashiyama. A standard on our vacation packages between Tokyo & Kyoto, Arashiyama is one of our top-rated destinations according to Japan tour reviews while tourists are in Kyoto. Not only do our tours spend our mornings at this enchanting forest, our vacation packages include a spirited rickshaw ride through the district. Ride like royalty the same way the Japanese people of yesteryear traveled while taking in the Japanese temples and sights along the way.

This dreamy tourist destination is only enhanced with traditional Japanese stores selling sensu (traditional Japanese fans), bokuto (wooden Samurai swords), and other souvenirs. You may even see a geisha walk along the street or women dressed in lavish Kimono. Stop by for some roasted Kyoto chestnuts, or purchase some traditional clothes to mix with your own style while embracing Japanese street fashion.
Wagashi Please!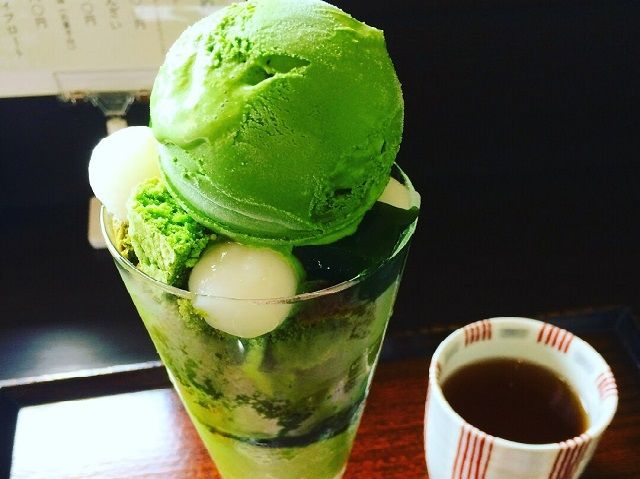 If you're traveling to Arashiyama during a summer vacation package, Japan Deluxe Tours highly recommends some of the sweets along the way. The soft-serve along the traditional street is the best way to cool off during the hot summer months. Typically offered as vanilla or with matcha, the matcha in Arashiyama is often sourced from Kyoto's famous Uji tea fields. It may be a little too hot for matcha green tea and mochi, but matcha soft serve and yatsuhashi are a must do in Japan when the summer heat kicks in.

If matcha isn't your thing, Arashiyama also has great mochi, yatsuhashi, and dango to satisfy your sweet tooth cravings. If you've ever seen anime set in traditional Japan, Kyoto's your best chance to snap a quick photo to recreate that scene for you anime & otaku minded individuals. Whether it's a family vacation, an anime getaway, or just off to explore something new in Japan, the traditional Japanese district of Arashiyama is the perfect mix of fun, flavorful, and entertaining while on a Kyoto Tour.