Falling in Love with: Kobe
Posted:
---
Kobe - Not just a Basketball Player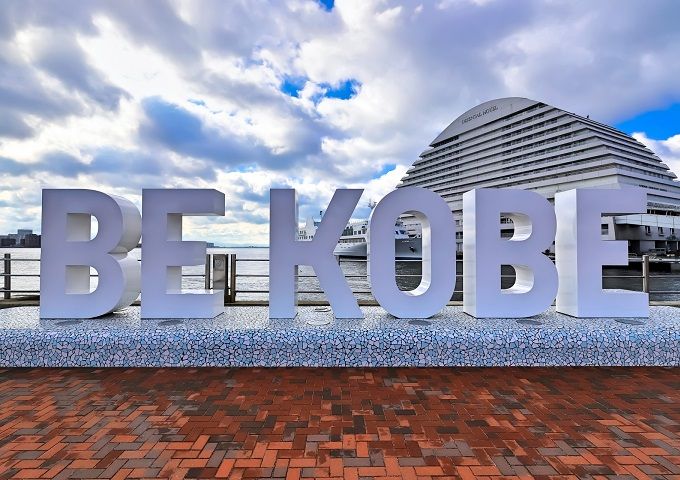 For most Americans reading the word Kobe, one of two things instantly come to mind. For those in and around the greater Los Angeles area (and Boston), the name Kobe invokes the image of the famous Black Mamba who took over STAPLES Center each night the Lakers went to work. For the rest of those in the United States, we hear Kobe and think of that delicious, succulent Japanese wagyu Kobe beef.

While Kobe Beef is amazing and Kobe Bryant is no slouch either, when we at Japan Deluxe Tours hears the word Kobe, our minds instantly goes to the beautiful harbor port town just south of Kyoto. Home to a beautiful harbor, great food and shopping, a charming preserved town, and rich Japanese history, Japan Deluxe Tours can't help but fall in love with the beautiful city that is Kobe.
Spend a Day at the Harbor & Sannomiya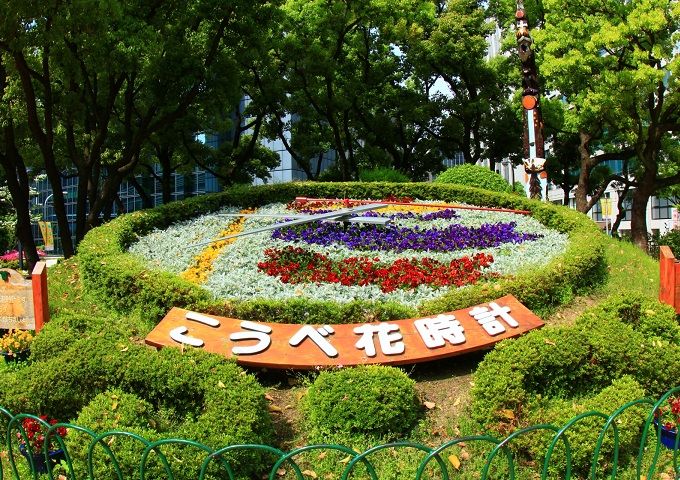 Among the list of things to do in Kobe, visiting the Japanese port area and Sannomiya district are a must. Lauded for it's stunning scenery along the coastal waters, Kobe's port is filled with great attractions and restaurants, including a Ferris Wheel and boat rides. If the waterfront attractions of the port doesn't entice you, take your family to Sannomiya for some great shopping and dining options. Kobe's Chinatown is located in the heart of Sannomiya and offers amazing Chinese dishes you wouldn't expect to find in the small port town. The public Flower Clock is a popular meet up spot in Sannomiya, just like Hachiko is the typical meet-up spot in Shibuya. With a Shinkansen stop right at Shin-Kobe Sannomiya, travelers can enjoy a quick day trip to Kobe with a brief bullet train ride from Kyoto.
Preserved Colonial Town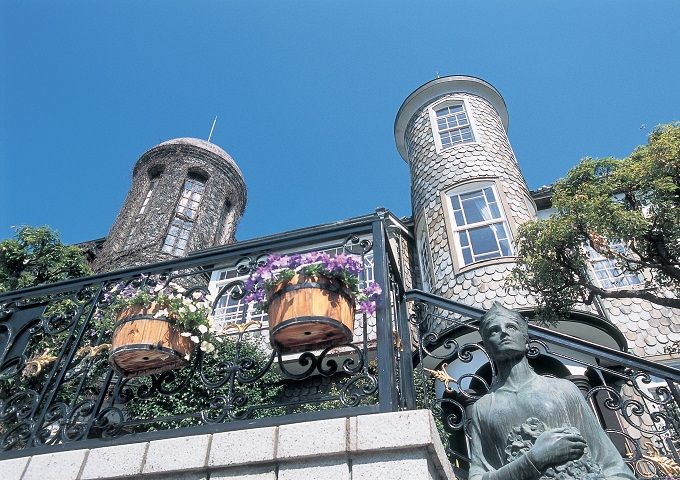 If you're a bit tired out from shopping or need a break from all the delicious foods during your vacation, Kobe's Kitano-Cho in the Rokko Mountains is great escape from the usual scenery. As one of Japan's few foreign-influence settlements, Kitano-Cho is a unique street that looks more like it's from Europe than the sleepy Japanese city. Originally home to merchants and traders from foreign countries, Kitano-cho was built using the styles and designs of the West in the quaint Japanese town. Couples and travelers love taking to the streets of Kitano-cho to explore the boutiques, restaurants, and cafes housed in the former mansion houses. Some of these mansions were converted into public museums, while other private businesses moved in to the aesthetically pleasing city. As one of the few places in all Japan to have an authentic foreign-influence, Kitano-cho is a unique insight to the shaping of modern Japanese culture.
Kobe Beef & Teppan-Yaki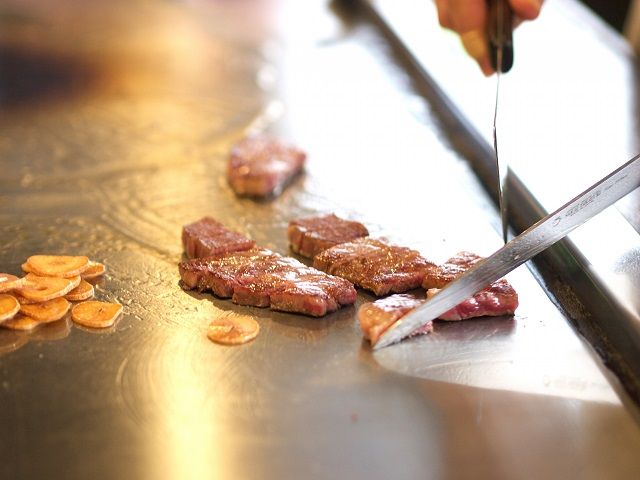 Possibly the most famous aspect of Kobe (and as rumor says how the Basketball Player got his name), the port city is famous for the delicious, softer-than-butter, premier Japanese wagyu Kobe beef. For those unaware, Japanese wagyu beef refers to A5-rated beef (highest quality) bred, born, and raised in Japan. While some American Supermarkets claim to offer wagyu beef, authentic wagyu can be quite expensive and difficult to obtain.

Kobe Beef is often regarded as the King of Japanese Wagyu for the amazingly soft texture, perfect ratio of fat marbling, and rich flavors. However, while many know Kobe is where Kobe Beef is raised, did you know Kobe is home to the famous teppan-yaki style of cooking? Although incorrectly translated into Hibachi grilling (and an unfortunate Tattoo for Ariana Grande), what American's know as Hibachi grilling is actually teppan-yaki grilling. The style is said to originate from Kobe, though the use of popular tricks (beating heart volcano, shrimp-in-the-pocket, etc) came from American chefs wanting to better entertain their diners.

During a vacation with Japan Deluxe Tours, we will enjoy authentic Japanese teppan-yaki grilling with delicious Japanese wagyu Kobe Beef on select tour packages between Tokyo & Kyoto. Your teppan-yaki chef may not pull the same tricks as they do at Benihana's back home, but the flavor of mouth-watering Kobe Beef should more than make up for that during your vacation.
Arima Onsen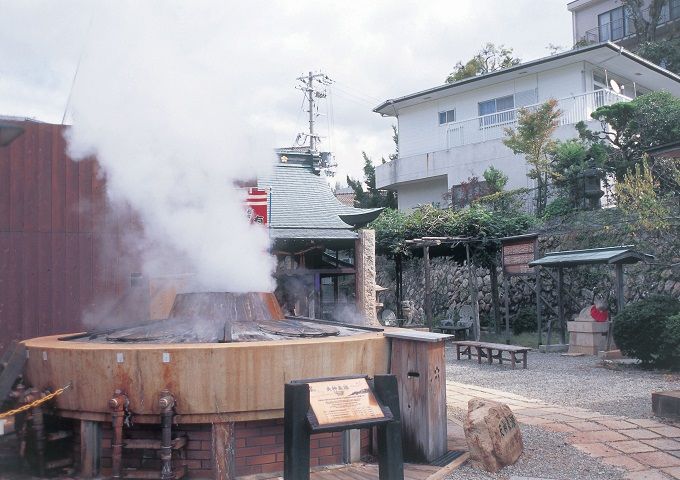 Before concluding, there's one more reason to love Kobe. For anyone who knows about Japanese Hot-Springs, they know that Kobe is home to Arima Onsen, one of the Three top hot-springs in Japan. Arima is one of the only hot-springs to offer seven different natural compounds in the water. More so, Arima is the only Japanese hot springs to offer a Kin (Gold) or Gin (Silver) bath choices based on the water's various salt, iron, and acid concentration.

Arima Onsen is arguably one of the most popular hot-springs in all Japan and rightfully sits on the list as one of the three famous springs in Japan (according to the famous Heian era book: Pillow Talk). Arima Onsen also received praise as the most prestigious hot-springs during the Edo Era, and is one of Japan's oldest hot-springs next to the anime-famous Dogo Onsen in Ehime and Shirahama Onsen in Wakayama.

Is Kobe starting to sound like your next travel destination? Contact your travel agent about a custom private Japan tour and pack your bags for the vacation of a life time. With so many reasons to love Kobe, hop on an airplane and enjoy an exciting trip filled with amazing food and relaxing sights with Japan Deluxe Tours.