Falling in Love with: Kochi City
Posted:
---
Countryside Charms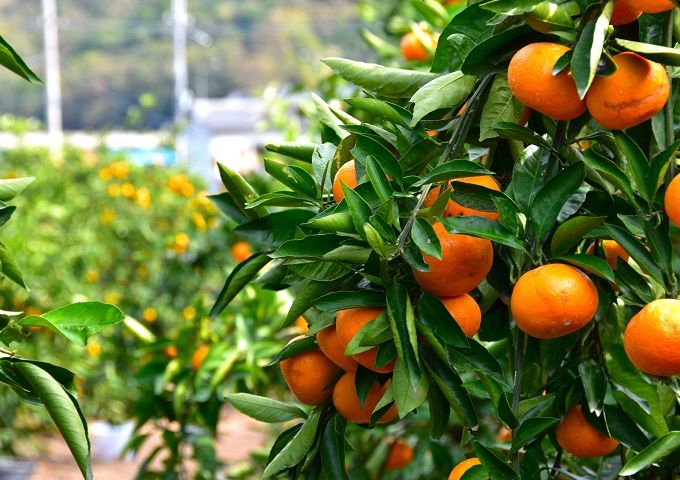 Most of us at Japan Deluxe Tours spend our days talking to clients, travel agents, and others interested in a Japan vacation about the appeals of exploring Akihabara, the thrills in Tokyo, the traditional Japanese culture in Kyoto, and the perks of a Hiroshima Tour, but we often find ourselves neglecting some of our other favorite cities in Japan. As Japan experts, we try to share with travelers the appealing Japanese cities and destinations not found along the commonly traveled Golden Route path. Today's highlight, the charming countryside city on Japan's southern island of Shikoku: Kochi City!

Home to delicious bonito and citrus fruits, magnificent castles, and the birthplace of key Japanese figures, Kochi City is just one of many cities worth exploring when joining a vacation package to Japan. Read up on a few of our favorite things to do while traveling Japan's southern city of Kochi
Temples & Gardens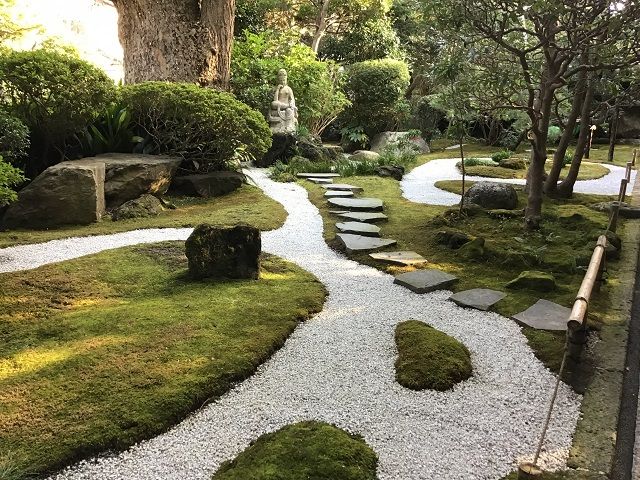 Located in the Kochi Prefecture of Shikoku, Kochi City offers tourists and travelers a unique foray into Japanese culture and western influences. Being a part of Shikoku, Kochi City is home to temple 31 on the Shikoku Temple Pilgrimage. Chikurin-Ji sits at the top of Mt. Godaisan and the temple is believed to be founded by Gyoki, an important figure in Japanese Buddhism. The temple's five story pagoda is a popular spot for tourists to take photos for Facebook or Instagram, and the temple's main hall is considered an Important Cultural Property. There's also fortune telling and guests can purchase omikuji or omamori while there. As number 31 on the 88 Temple Pilgrimage, guests can also purchase special omamori to commemorate their visit to the 31st temple.

Close by to Chikurinji is the Makino Botanical Garden. Founded by Tomitaro Makino, the Makino Botanical Garden is home to numerous Japanese flowers, a variety of blooming cherry blossoms, collection of trees, shrubs, plants, and other flowers in Japan. Tomitaro Makino himself is often regarded as the Father of Japanese Botany, and his work with Japanese flowers helped advanced the field of horticulture and botany. One unique aspect of the garden, while other regions and prefectures in Japan only see cherry blossoms for around a month or two (i.e. Tokyo/Kyoto), the cherry blossom flowers in Makino Botanical Gardens bloom as early as February and can be seen as late as May.
Invade the Castle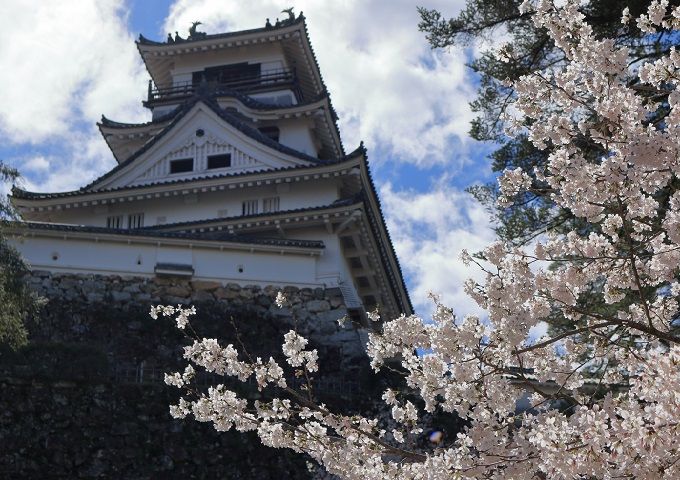 If all the Japanese shrines and gardens feel a bit repetitive, Kochi City is also home to one of the few authentic Japanese castles. Despite being rebuilt and restored between 1948 to 1959, Kochi Castle is one of the only castles in all Japan to maintain both the original keep and palace grounds. More astounding, Kochi Castle is the only Japanese castle to have all the original buildings within the inner defensive ring intact since creation (the Honmaru area). The area is a great spot to enjoy cherry blossom flowers, as Kochi Castle's interior has become a popular hanami spot among the Kochi locals. As one of only 12 original Japanese castles to remain intact, Kochi Castle was designated an Important Cultural Asset and continues to draw crowds to the original castle keep.

It's also worth noting Kochi Castle is one of the few real world locations featured in the works of Studio Ghibli in the hit film I Can Hear the Sea. The Japanese castle also saw some fame as it was featured in the film The Harimaya Bridge. Fun fact, one of our staff workers at Japan Deluxe Tours actually attempted to scale the castle wall, and realized quickly that he would have made an awful ninja. Kochi Castle truly is one of the few impenetrable Japanese castles.
& Food of Course!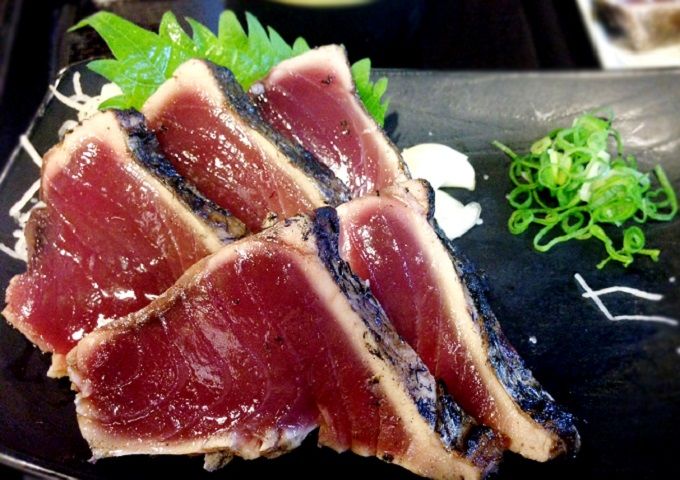 It's no secret Japanese cuisine is growing in popularity around the world. Tokyo boasts more Michelin stars than any other city, and the number of delicious specialties and local flavors are enough to entice anyone to travel through all Japan. If you're planning a vacation in Kochi, we hope you like bonito fish because the freshest in all Japan is waiting for you here in Kochi City. Rich in flavor and incredibly healthy, the folks of Kochi serve bonito in various ways. If you're spending your holiday travels through the southern city, Japan Deluxe Tours recommends bonito sashimi. Served with just a hint of the region's citrus based seasonings and soy sauce, the katsuo bonito in Kochi is unforgettable. Treat your palate to amazing flavors and Japanese delicacies prepared right when on vacation in Kochi.

Feeling hungry yet? Ask your travel agent to extend your vacation with Japan Deluxe Tours in Kochi City to enjoy the countless attractions and fun to be had on the southern island. Extend your Southern Japan tour or add Kochi to a custom private package for a fun, laid-back trip through Japan.