Falling in Love with: Shimane
Posted:
---
Japanese Flowers, Castles, Gardens, & More!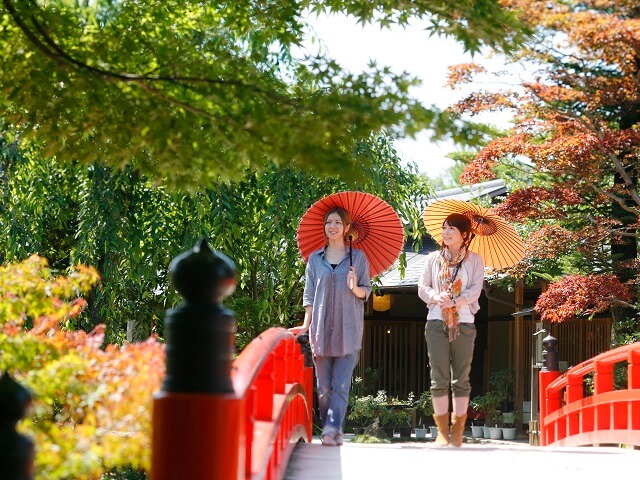 Every day in the offices of Japan Deluxe Tours, our hardworking staff and travel agents help clients find the perfect vacation packages between Tokyo and Kyoto. Still, there are some adventerous travelers who look for a course beyond the ordinary. Some travelers enjoy a multi-country experience, hopping through the highlights of Asia in China, Thailand, or Korea before making their way to Japan. For those traveling between Japan and Korea, Japan Deluxe Tours highly recommends adding Shimane Prefecture to their itinerary to enjoy the amazing charms and highlights found in Shimane. From captivating tourist destinations highly-rated on TripAdvisor to mouthwatering meals, Japan Deluxe Tours has a few destinations to share for your Shimane vacation.
1) Adachi Museum of Art
Japanese Gardens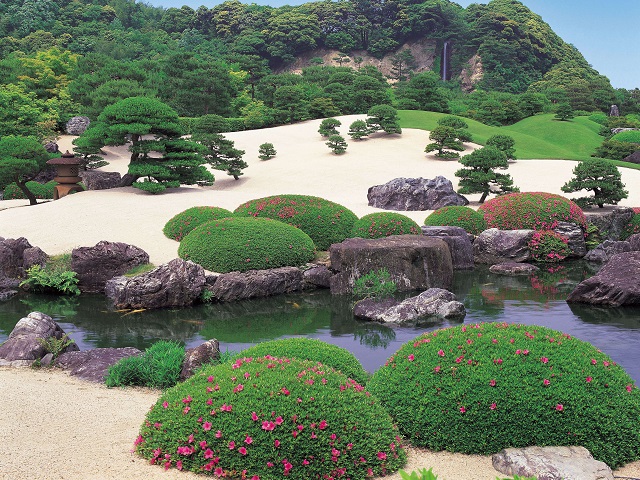 Easily topping the list, the award-winning gardens of Adachi Museum of Art are a must any time a vacation through Shimane is planned. Founded in 1980, the museum features renowned works of art by famous Japanese artists specialized in the Nihonga-style, including pioneer Yokoyama Taikan, Takeuchi Seiho, Hashimoto Kansetsu, and Sakakibara Shiho. The vast collection of over 1,200 works of art are rotated seasonally to give guests a new experience with each visit.

Although the Japanese art collection is impressive, the art museum is best known for it's collection of gardens. Meant to act as Living Paintings, these gardens each offer a distinct feel between one another. Explore the Dry Landscape Garden, Moss Garden, The White Gravel and Pine Garden, Pond Garden, Kikaku Waterfall, and Live Garden grounds while enjoying the collection of artworks at the Adachi Museum of Art. Since 2003, the garden has been awarded with the title Best Garden in Japan by the Journal of Japanese Gardening. The garden is also a proud recipient of a three star rating (highest possible) from the Michelin Green Guide Japan.
Yushien Japanese Flower Garden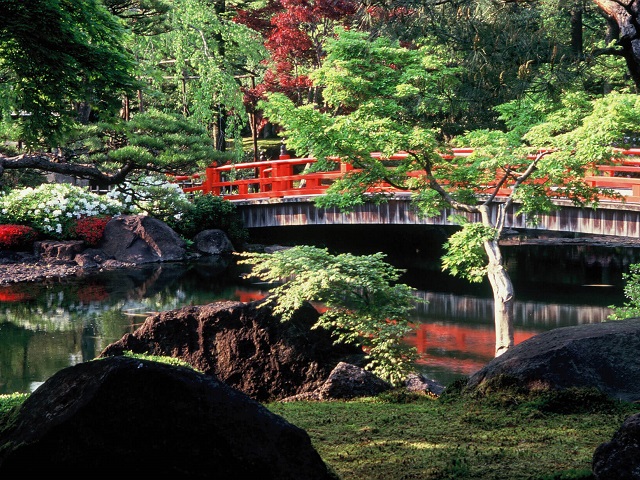 If you love Japanese flowers but could do without the art museum, Yushien is the spot for you. Showcasing a vast collection of peony Japanese flowers, Yushien attracts around 30,000 tourists and visitors looking to see bright seasonal flowers each year. The 40,000 square meter garden is filled with Japanese flowers, a rock garden, tea shop, waterfalls, streams, stone lanterns, pond, and a wide array of seasonal flowers. The garden also offers seasonal events, including hanami viewings and Winter Holiday Illuminations. During the Winter season, the park is decorated with 700,000 lights lighting the night for a stunning show. There are also restaurants on-site to dine between enjoying the flower garden grounds.
Matsue Castle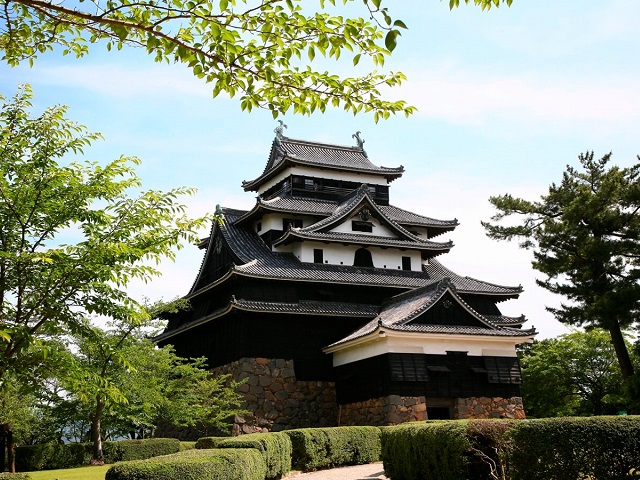 Sometimes referred to as the Black Castle, Matsue Castle is the only original Japanese castle standing in the Sanin Region of Japan. For those unaware, to qualify as an original Japanese castle, the structure must not have been rebuilt and maintain it's original form since conception. There are only 12 Japanese Castles to qualify as Originals, making Matsue's worth exploring. You never know what ghost stories you may hear while lurking the halls of these castle grounds, but it's worth risking during the Cherry Blossom season. Rated as one of the top 100 destinations to view Cherry Blossoms, Matsue Castle is a paradise to see the pristine pink and white Japanese flowers in bloom. After your time enjoying cherry blossoms, step into the castle museum to see authentic Samurai arts and clothing, as well as history on Matsue.
Tamatsukuri Onsen & Snow Crabs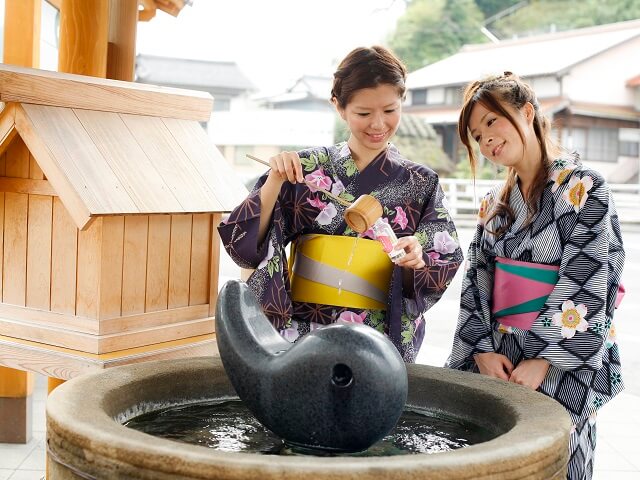 No trip to Japan is complete without a nice, relaxing bath in a Japanese hot springs. If Shimane is in your travel itinerary sights, go all out with a day in Tamatsukuri Onsen, complete with a snow crab meal. Tamatsukuri Onsen is a traditional hot springs town offering rich waters said to have wonderful health benefits. After a bath in the hot springs, the area is perfect to enjoy cherry blossoms during a leisurely stroll in the Spring, or to hit the restaurants for amazing Snow Crab during the Winter holidays. Shimane is home to amazing snow crab during the winter, often served in kaiseki meals. If you need a great way to relax during a winter vacation, add Tamatsukuri onsen to the end of your Japan tour in Hiroshima to get some extra time relaxing and dining on amazing Japanese cuisine.

Interested in exploring all the charms and foods of Shimane? Extend your vacation after our fully guided tours in Hiroshima, or ask your travel agent about our affordable line of private and custom Japan tours to enjoy the highlights of Shimane.