First Avenue Tokyo Station - Ichibangai -
Posted:
---
Center of Japanese Traffic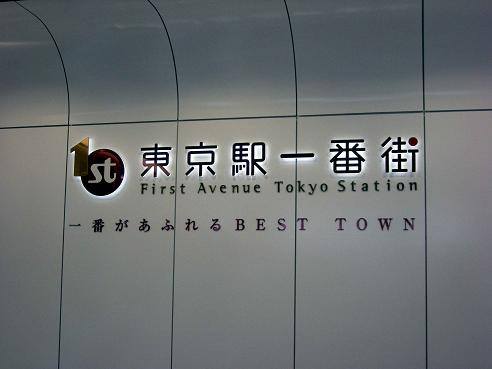 First Avenue Tokyo Station - Ichibangai - Station Building Restoration completed All roads lead to Rome. In Japan all roads lead to Tokyo. Tokyo Station is the center of Japanese traffic network over 100 years. The project of Preservation and Restoration of Tokyo Marunouchi Station had been completed last September. Tokyo Station is not only train station but also a brand new attractive commercial space as well. Ichibangai is composed of mainly five sections. Tokyo Ramen Street Japanese Ramen noodles are becoming a very popular dish in the world. There are 8 different top brand Ramen shops in one place. Gyutan Ramen KIZO, Tonkotsu Ramen ORESHIKI JUN, Tokyo Tanmen TONARI, Tsukemen ROKURINSHA, Shio Ramen IKARUGA, Mendokoro HONDA, Menya SHICHISAI. Okashi Land Japanese 3 major snack brands demonstrate their factory machines making selling home made snack food. Those are Glico, Calbee and Morinaga. Okashi means snack food. Tokyo Characters Street There are 24 shops welcome you into Tokyo character world. Official shop of 5 major Tokyo based broadcasting company is very unique. How many characters do you know below? Pokemon, Tamagotchi, Aikatsu Style, Jump shop, Tomica shop, Plarail shop, Snoopy Town, Precua Pretty, Rascal shop. Hello Kitty, Miffy Style, Rilakkuma store, Kapibara Kyurutto shop. LEGO click brick, Ultraman World M78. Kabukiya.  Tokyo Me+ There are 34 candy dessert shops all in here. Japanese style Western style you name it. Gochiso Plaza Gochiso means lavish meal. You can taste typical Japanese cuisine right here. 7 restaurants are on 2nd floor. Yomenya Goemon is a Japanese style Spaghetti restaurant. You might be surprised how creative Japanese are. Try them.