First time visiting Tokyo? Follow these tips
Posted:
---
First time visiting Tokyo? Follow these tips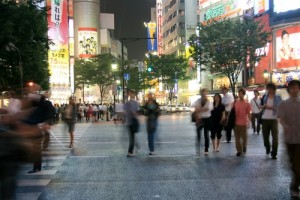 Traveling to a foreign city like Tokyo can be overwhelming, especially if you've never been there before. Even the most fastidious planners can overlook certain details or opportunities as they prepare for a Japan vacation, which is why travel review website TripAdvisor has an entire article dedicated to tips for visiting Tokyo for the first time.
Some of these ideas and suggestions may be on your list already, but take a quick look anyway to make sure there isn't anything you missed:
Book tours as soon as possible, especially for popular tourist destinations
Carry the full Japanese address of the hotel you're staying in everywhere you go
Download a map app on your smartphone to help you get around
Keep your wallet securely hidden from sight so you don't fall victim to pickpockets
Learn basic Japanese words and numbers so you can communicate easily with local people
Purchase train passes if you intend to use public transportation frequently during your trip
Take at least one guided tour, as you will learn lots of interesting information
Visit the Tourist Information Center if you require assistance
The best way to experience Tokyo is through a fully escorted tour, like those offered by Japan Deluxe Tour. This way, you can rest assured that you have a place to stay, meals to eat, transportation and more once you arrive in this bustling city. Our tours even provide you with constant access to an English-speaking tour guide, who can be an invaluable resource throughout the duration of your trip. Check out our website today to learn more about our incredible Japanese tours.