5 Sweets to Snack on in Tokyo
Posted:
---
So Sweet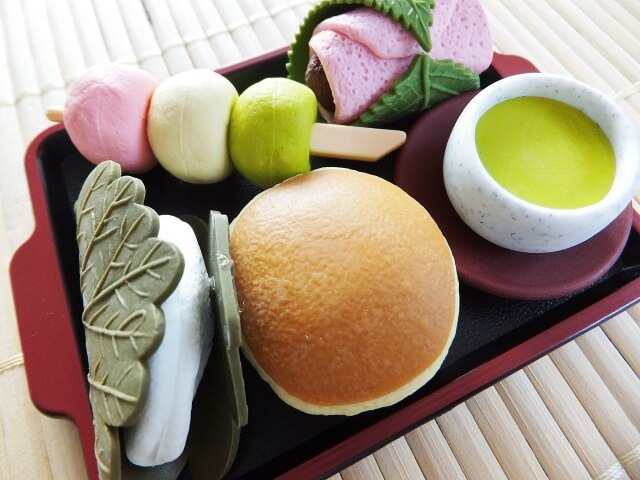 I can't think of anyone who goes on vacation and doesn't get excited at the thought of all the yummy food they get to enjoy. In fact, I once planned a week vacation in Tokyo where I'd do nothing but travel from restaurant to restaurant, eating the latest specialties and dishes. It's safe to say when traveling to Japan, immersing yourself in the foodie culture is a must. While Tokyo is home to more Michelin Stars than any other city, some of the traditional sweets and unconventional snacks are sometimes overlooked by foreign travelers who are so focused on only sushi, ramen, or teppan-yaki. Without further ado, here are five snacks and sweets the staff at Japan Deluxe Tours highly recommends when enjoying the sights of Tokyo on our fully guided tour packages.
Traditional Japanese Candies
Wagashi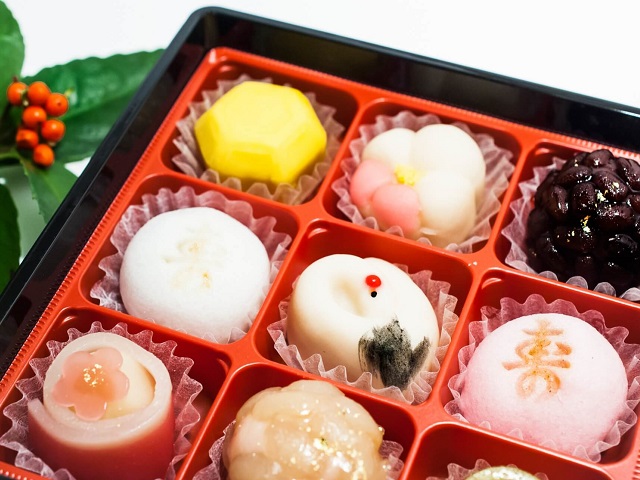 Although it's a bit absurd to just say candy, Japanese sweets take the attention to detail to another level. While there is an abundance of great, aesthetic snack options like Wasanbon, Japan Deluxe Tours highly recommends trying Amezaiku craft candy from Ameshin during your vacation. Known as Candy Sculptures for the high level of attention and detail, Amezaiku craft candy is carefully made by pulling candy heated to 90 degrees Celsius before pulling and cutting the sculpture to it's ideal form. The craft is believed to have started first as a form of entertainment, but has since grew to achieve international acclaim. Swing by Ameshin during our fully guided Anime Japan tours, or along the way in Asakusa on our best-selling Cherry Blossom Tours.
Senbei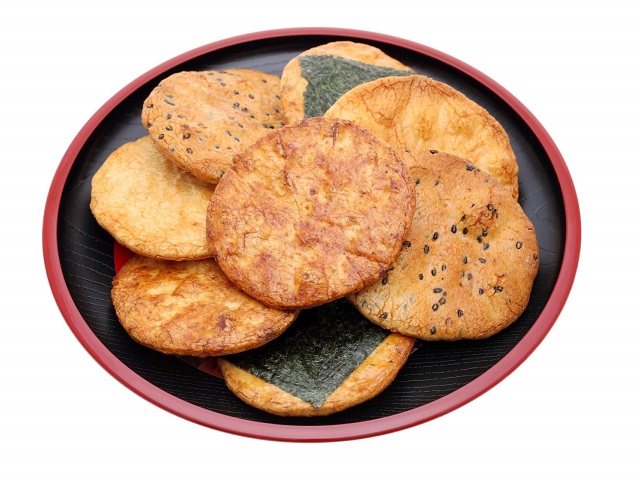 Calling Senbei crackers just doesn't seem to do the snack justice. While officially translated as rice crackers, senbei come in many delicious varieties such as soy sauce, green tea, and sugar. Although senbei can be purchased at supermarkets and stores around the world, fresh senbei from a temple or shopping arcade in Japan is another level. Often made with seasonal ingredients or local specialties (such as Ebi-Senbei; shrimp crackers), senbei is a great way to bite into a prefecture's history while sharing some for friends back home. Unlike some of the other snacks on the list, senbei can hold a bit better and is a great travel option for friends back home or to munch on while on your flight back.
Dorayaki & Manju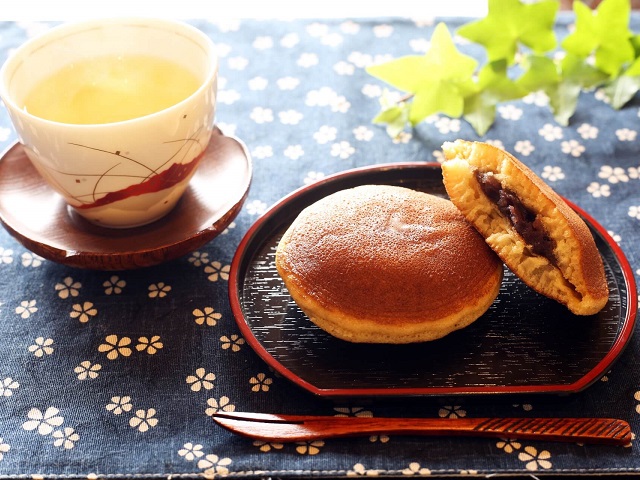 A confectionery made using anko red bean paste and fluffy, almost pancake like buns, Dorayaki is a popular sweet loved by children and adults in Japan alike. Popularized by the famous anime Doraemon, Dorayaki is a popular snack enjoyed with green tea, coffee, or (my favorite) with milk. Some stores offer different fillings or outer buns instead of pancakes, making dorayaki both a local specialty and a snack loved around the country.

If you're a fan of anko red bean paste but don't enjoy the thick pancake buns sandwiching the paste, you can also opt for other anko snacks like manju or mochi. For those tour participants joining us on vacation packages with Hiroshima, Japan Deluxe Tours highly recommends trying momiji manju, a local specialty of Miyajima. Shaped as maple leaves, momiji manju offer a nice hit of sweetness and is great with green tea.
Potato Chips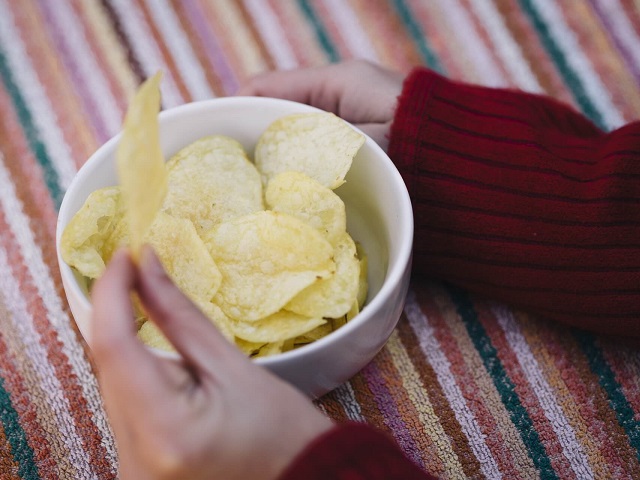 Sure you might think Once you pop, you can't stop as the king of chips, but Japan is no stranger when it comes to potato chips. Keep in mind, this is the country that takes salty snacks so seriously, bags of select Japanese potato chips were fetching as high as 20 dollars a bag on the internet during the great Hokkaido Potato Famine a few years back. Thankfully the famine is long behind and Japan is back to producing some of the wackiest, tastiest potato chip flavors including: salt and seaweed, cola-flavored, soy sauce & Japanese mayo, wasabi-beef, and potato & butter to name a few. At one point, Japan even experimented with potato chips meant to be heated in the microwave before consumption. In a country that innovates cars, tech, and toilets, it's no shock their potato chip game is also rather impressive.
Harajuku & Tokyo Banana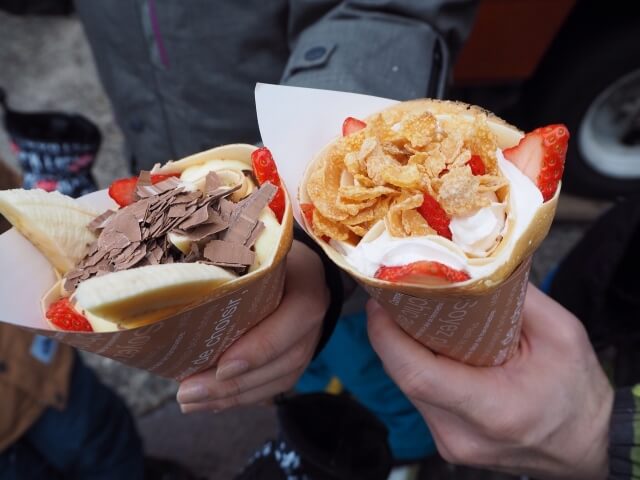 Not quite a recommendation on what to buy as much as where to go, the sweets in Harajuku's Takeshita Dori cannot be skipped. Harajuku is home to trendy style, insane fashion, and of course, the most extra kawaii desserts this side of the Pacific Ocean. Enjoy massive, pink, fluffy cotton candy, delectable, melt-in-your-mouth creme brule crepes, or stunning roll ice cream sundaes waiting along Takeshita Dori.

There's also multiple Tokyo Banana stores to browse through in Tokyo, home to one of the most popular sweets in all Japan. Tokyo Banana comes in a wide range of fillings, flavors, and limited-time promotions, so we always recommend peeking in on what they have to offer at their flagship stores in Tokyo or while at the airport. Don't forget, if you're buying snacks at an airport it doesn't hurt to purchase a pack of Shiroi Koibito cookies while you're at it.

Ready to go on a shopping spree for the sweetest snacks and treats? Contact your travel agent to find out about our affordable range of custom private tours, or join Japan Deluxe Tours during any of our fully guided vacation packages in Tokyo to sample these incredible treats,