The Scariest Haunted House ever?
Posted:
---
Haunted Hospital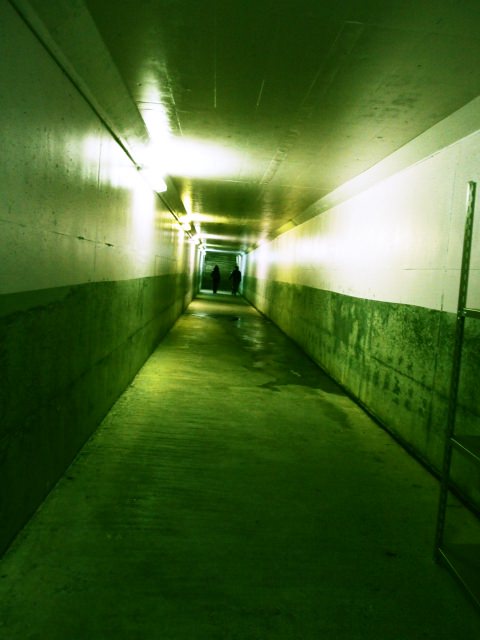 Fan of Horror? Haunted Houses? Putting yourself in seemingly dangerous and spooky situations? Tired of those "so-called" Scary haunted house rides? If you answered yes to any of these questions (I don't know why you would), then the Super Scary Labyrinth of Fear at Fuji-Q Highland is perfect for you. Despite the overly cheesy name, this labyrinth is the real deal in the terms of scary-enough-to-make-you-wet-yourself. It's pretty impressive actually.
The Super Scary Labyrinth of Fear is a hospital-themed haunted house with a wonderfully creepy backstory. Legend states the hospital was once a thriving medical center with top doctors, facilities, and a terrific reputation. Then one day, the Chief of Medicine and staff began taking organs from patients going in for surgery. The organs were preserved with chemicals and placed in jars, then sold while the bodies were disposed in large, wooden crates. The deceased weren't too happy about this and came back to eliminate the doctors. Pretty soon, the hospital was abandoned.
Just How Creepy is this Place?
The Super Scary Labyrinth of Fear is a full on maze filled with realistic props and blood splattered walls. It takes almost an hour to complete and is filled with various corridors, zombies, and other fear-provoking features. With various rooms to scare the day-lights out of you, including The Room of No Escape, the Quarantine Ward, The CT Scan Room, The Diagnostic Exam Room, and the Third Surgery room to name a few, this two story haunted-hospital will leave you with some disturbingly vivid nightmares. Don't worry though, if it's too scary, there are retire doors you can step through to escape the labyrinth early.
Check out Fuji-Q's website for photos of the Super Scary Labyrinth of Fear at fujiq.jp/en/attraction/senritsu.html
So, you ready to see the doctor?