7/15 Grand Opening USJ The Wizarding World of Harry Potter.
Posted:
---
The Wizarding World of Harry Potter.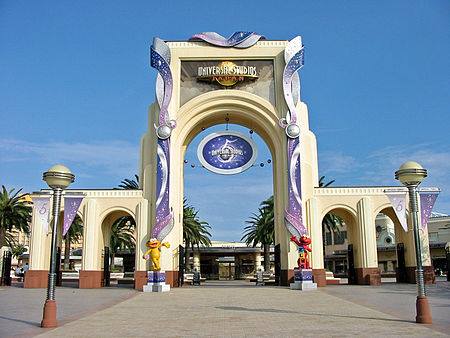 Universal Studios Japan will present a new theme park next month. The Wizarding World of Harry Potter. Yes it's made based on the movie Harry Potter. This is the 2nd opening park after Universal Studios Orlando, FL. U.S.A.. Attractions Hogwarts castle is an iconic feature of the theme park. Inside the castle you can experience the classrooms and corridors of Hogwarts School of Witchcraft and Wizardry, including Dumbledore's Office and the Defence Against the Dark Arts classroom. There is an indoor ride named Harry Potter and the Forbidden Journey inside of the castle. Using latest 3D computer graphics with cutting edge 4K imaging technology brings you the world's most advanced virtually experience. Please enjoy have a magical journey through the skies flying above the Hogwarts grounds with Harry Potter. There is another roller coaster Flight of the Hippogriff ride outside of the castle. This one is a family friendly ride that swoops and dives past Hagrid's hut. There are dining place and shops in the park also. You can drink Butterbeer at the Three Broomsticks. It's a non-alcoholic sweet beverage any one can enjoy including kids. Fish and chips will be served too. Hog's Head is a pub. You can enjoy real alcoholic beverages and other drinks too. In Hogsmeade village there are some interesting shops around. Dervish and Banges is a magical supplies and wizarding equipment shop. You can find items like Spectrespecs, Quidditch equipment, Hogwarts uniforms, and more. Zonko's Joke Shop carries unique novelty items and jokes, including Extendable Ears, for eavesdropping. Honeydukes is a sweetshop loved by students of Hogwarts School of Witchcraft and Wizardry. You can buy replicas of the Harry Potter film characters' wands at Ollivanders which small dusty shop. Wiseacre's Wizarding Equipment is a shop selling a wide variety of wizarding equipment, including binoculars, magnifying glasses and compasses. You can enjoy street performance as well. Choir of Hogwarts students accompanied by their talented croaking frogs. You can witness Triwizard Tournament at Triwizard Spirit Rally. They demonstrate their skill through enchanting performances. Don't miss all fun in this summer.