Kyoto Favorite: Roasted Chestnuts
Posted:
---
Popular Autumn Snack
Though we in the United States may only think about chestnuts when the winter holidays near and the thought of Chestnuts roasting over an open fire sound pretty good. The Japanese however enjoy chestnuts a bit earlier, primarily during the Autumn season. Chestnuts are a favorite during the cooler fall months, often referred to as either Kuri in Japanese or by their French Name (marron). This holds true especially when referring to Western-inspired chestnut desserts. The Japanese people love chestnuts and have a whole bunch of ways to enjoy this popular tree nut, from roasted, mashed, boiled, steamed, candied, and more, this ingredient can be found in Western-style pastries to traditional Japanese meals.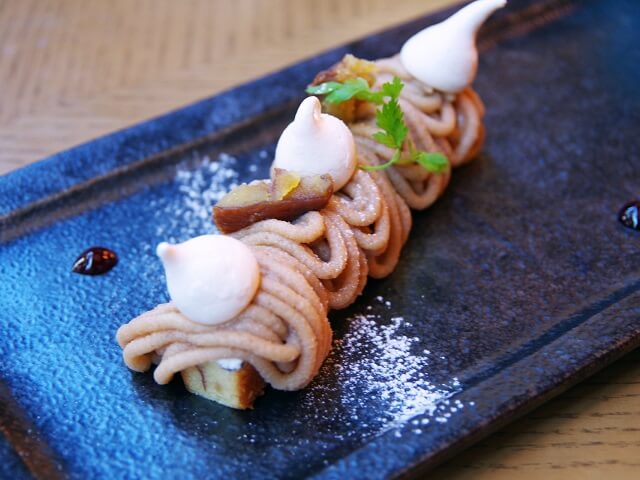 Classic Roasted Chestnuts
One of the simplest ways to enjoy, nothing beats the fresh flavors of a roasted chestnut during the fall. Roasted chestnutes (yaki-guri) in Japan follows the same recipe in China, using a large pot filled with tiny pebbles to slowly roast the chestnuts until they can be peeled. This autumn staple can be found during the fall at street vendors and even along a few super markets. Kyoto is a popular destination for roasted chestnuts, in addition to baked potatoes and other great fall snacks.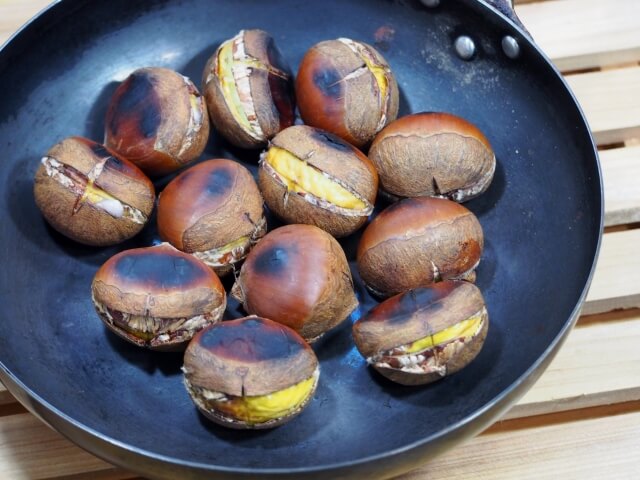 Chestnut Manju
If roasted chestnuts aren't your speed, maybe try chestnut manju instead. Subbing out the red bean paste commonly found in sweet manju desserts, chestnut manju is a great way to enjoy chestnuts or a hybrid chestnut with shiro-an paste snack on the go or with friends back home after a vacation in Japan. The manju can often be shaped into various forms, including the maple leave manju famous from Miyajima.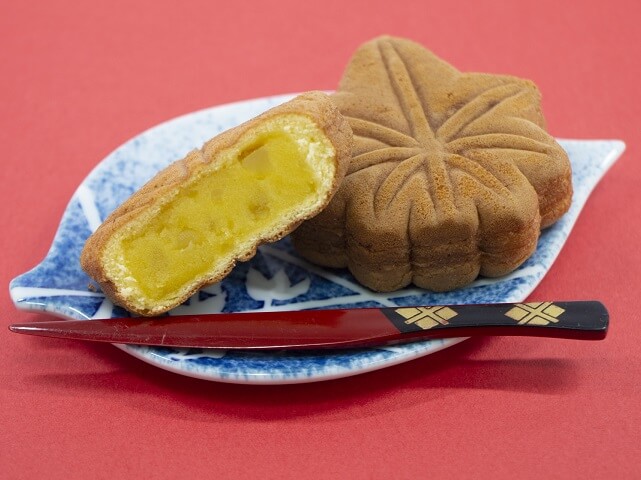 Chestnut Mont Blanc
Taking inspiration from the West, the Japanese love their Monburan chestnut cakes. Based on the French Mont Blanc cake recipes, this take on the traditional dessert features fluffy, whipped chestnut puree on a decadent chestnut cake, topped with a delicious candied chestnut for an elegant aesthetic. The stringy puree wraps the cake to create a visually stunning dessert that is soft to the touch.

No matter how you enjoy chestnuts, you can find this popular treat around the corner in Kyoto and the rest of Japan during the cooler Autumn months when traveling with Japan Deluxe Tours. Don't forget to ask your travel agent about our affordable range of private tours to create an unforgettable foodie vacation through Kyoto and Osaka.