Happy Children's Day from Japan Deluxe Tours!
Posted:
---
Day Celebrating Children's Happiness & Express Gratitude to Mothers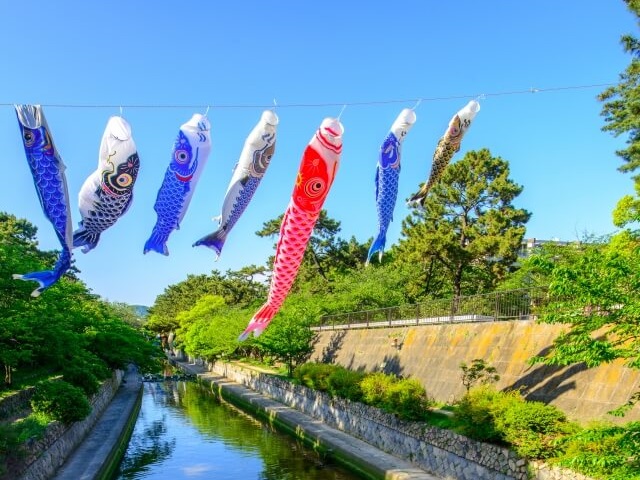 Today may mean Cinco de Mayo celebrations for some of you, but for the Japanese, May 5th is officially Children's Day in Japan! A holiday during Japan's festive Golden Week, Children's Day is a holiday meant to celebrate the happiness of children and to express gratitude towards mothers!

Formerly known as Boy's Day (Girl's get their own day on March 3rd), Children's Day has been celebrated since Japan's ancient times. The holiday is marked with families raising Koinobori (carp streamers) in front of the house, samurai doll displays, and kashiwa-mochi. The Koinobori is definitely a fun sight, with a large black streamer at the top to represent the father, a pink or red carp for mom, then additional carps of other colors for each child.

Meant as a celebration of Children's Happiness and to express gratitude towards mothers, Japan Deluxe Tours wishes your family a happy and merry Children's Day. Looking for a way to celebrate? Visit your local Japanese super market and pick up kashiwa-mochi for your family, or for the adventurous, book a vacation with Japan Deluxe Tours for a trip that's sure to put a smile on your family's' faces. Not sure if a Japan tour's for you? Enjoy Book Now & Last Minute Discounts, as well as Child Discounts for extra savings towards your next vacation!