Harry Potter in USJ (Universal Studios Japan)
Posted:
---
The Wizarding World of Harry Potter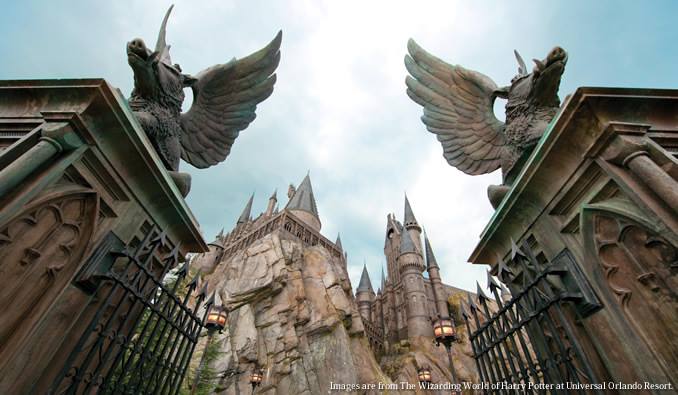 Harry Potter in USJ(Universal Studios Japan) "The wizarding world of Harry Potter" in Japan was opened on July 15th in 2014 and it was the first theme park area in the world. There's a lot of stuff which are on the movies and you can experience the world of Harry Potter in the real world!! In this area, there're 2 attractions, 2 restaurants, and 8 shopping stores. The attraction, you can enjoy the ride with watching 3D screen just like you were flying in the air, like Harry Potter. At the restaurant, you can drink the "butter beer" and eat the meal Harry Potter eats in the movies. Furthermore, there's the magic wand shop, ollivanders' shop, honeydukes' sweets shop and so on. This area is very popular and very crowded during the holidays and weekends. It's better to get the ticket for the Harry Potter area as soon as you get to the USJ in the moring. Why don't you go the Harry Potter World??