Holiday gift ideas for travel enthusiasts
Posted:
---
Holiday gift ideas for travel enthusiasts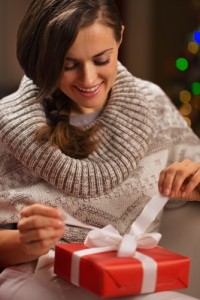 Christmas is right around the corner, which means it's time to complete your holiday shopping if you haven't already. In this post, we'll take a look at some gift ideas for travel enthusiasts:

Cameras - Many people love taking pictures of the new places they visit so they can have visual keepsakes for the rest of their lives. While these devices can be expensive, consider asking family members or mutual friends to split the cost with you.

Kindles – People often bring reading material with them to stay occupied on a long flight, but lugging books around in a carry-on suitcase is simply inconvenient. This is one of the many reasons why travelers love Kindles. These electronic reading devices — which feature magazines, novels and more — are easy to carry wherever you're going, as they don't take up a lot of space.

Compression socks – "There's nothing comfortable about the distinct lack of legroom in coach class these days," states SmarterTravel. "But while we can't do much about the seat pitch on most commercial flights, we can point out the benefits of TravelSox. These 'gradual compression socks' stimulate blood flow and reduce the risk of swelling and fatigue brought on by sitting in cramped conditions." While compression socks aren't as glamorous as Kindles and cameras, they make great stocking stuffers.
If you're feeling especially generous this year, consider buying your loved one a Japan vacation through Japan Deluxe Tour. We offer a variety of Japan travel deals that won't break the bank. Check out our website today to learn more about our Japanese Cherry Blossom tour, Grand Tour of Japan and more.