How to prepare for taking public transportation when you tour Tokyo
Posted:
---
How to prepare for taking public transportation when you tour Tokyo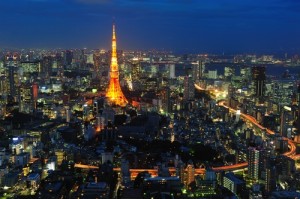 Many people who travel to foreign countries rely on public transportation to get them around, but this can be a stressful experience if you're unfamiliar with the rules and customs that go along with traveling via subway or train. If you're planning to tour Tokyo, for example, there are some things you'll want to be aware of before you enter a metro station. Japan Talk, a travel and culture guide, suggests that you consider the following when taking the subway in Tokyo: Respecting women-only cars – Western travelers may be surprised to find out that during certain times of the day, there are cars reserved for women only. Men should be mindful of avoiding these cars. Staying calm - It's no secret that the Tokyo subways are uncomfortably crowded. Prepare to be pressed up close against other passengers, and try not to get angry or frustrated during the process. Using alternative methods to transport your luggage – "If you're arriving in Tokyo during rush hour consider sending your luggage to your hotel by delivery service," states the source. "Handling large bags of luggage on a rush hour train in Tokyo is difficult. You'll end up crushing people's feet and legs." Booking your Japan travel through a company like Japan Deluxe Tour is a great way to ensure that you are informed about all of the country's most important etiquette and customs. Our fully escorted tours include ground transportation, so you won't have to rely too much on public transit to get you from point A to point B. And, our English-speaking tour guides are available whenever you need them to answer any questions you have along the way. Call us today to inquire about what we have available.