How to protect your luggage when you travel
Posted:
---
How to protect your luggage when you travel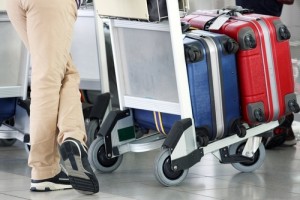 Traveling via airplane with breakable items in your suitcase can be nerve-wracking, but there are ways to ensure the safety of your belongings when you check your bags at an airport. Here are a few ideas:

Ask for a "Fragile" sticker - While most airlines advise passengers against checking breakable items, they will place a "Fragile" sticker on your baggage if you ask them to. Unfortunately, there's no way to guarantee that the luggage handler will see the sticker as he or she is moving your bags from one place to the next, but it's still better than nothing.

Look into alternatives - "Consider shipping your luggage instead of checking it. Not only is this method often extremely cost-effective, it could be a better way to protect the contents of your suitcase," states Smarter Traveler. "With the right packaging, the glass souvenirs you picked up on your travels or the local wine you're shipping to your vacation rental will likely arrive happily intact."

Use Secure Wrap - Many airports have self-service stations where you can buy Secure Wrap for your baggage. This plastic film is a known theft deterrent, plus it adds an extra layer of padding to your luggage to protect fragile contents.
Are you thinking about taking a trip in the near future? If so, consider booking a Japan vacation through Japan Deluxe Tour. Our comprehensive and affordable Japan travel deals allow you to enjoy everything that this gorgeous country has to offer. Take a look at our website today to find out more.