Ibusukino Tamatebako
Posted:
---
Ibusukino Tamatebako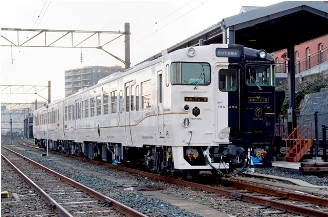 There is a very unique inside and outside train called Ibusukino Tamatebako which runs for Ibusuki. This sightseeing limited express train has been operated with the completion of Kyushu Shinkansen Kagoshima route.
Tamatebako means Treasure Box in Japanese. It originally comes from one of the famous Japanese folktale named Urashima Taro. Because it is said that Urashima Taro departed from Ibusuki to Dragon's Palace under the sea, the name of the train is related to this folktale.
What makes this train unique is the configuration inside the cars. Some seats face the window and some couches also toward the window. The atmosphere seems to be a classroom very kid-friendly. When you approach Nishi Oyama Station you will recognize the yellow mailbox. This is the southernmost JR station in the nation. Arrival certificates are sold at the tourist information center. It should be a great souvenir for everyone.

For further information, please visit our Ibusuki Onsen page and JR Kyushu's official website.
Inside of the Train 1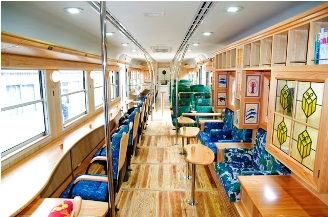 Inside of the Train 2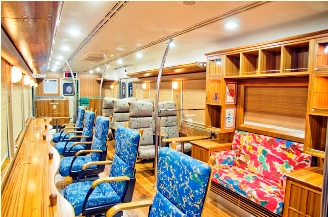 Station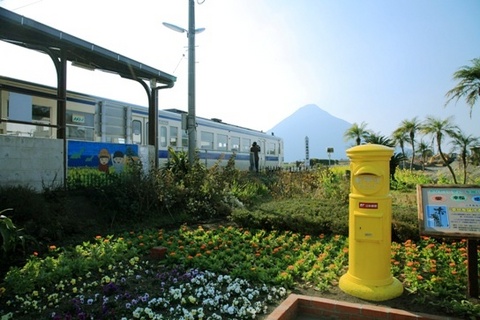 Beautiful View