Japan Airlines offers high-quality in-flight meals
Posted:
---
Japan Airlines offers high-quality in-flight meals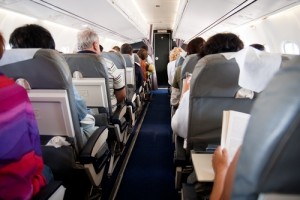 Airline food doesn't exactly have the best reputation. That being said, reporters from online Asian news outlet RocketNews24 recently went behind the scenes at JAL Royal Catering (JRC) — the facility that prepares meals for Japan Airlines (JAL) — to investigate. Surprisingly enough, they were impressed.

According to the source, one of the most shocking revelations was that the facility appeared to be "more kitchen than factory." That is to say, the meals were made by hand rather than machine, and they were arranged and loaded onto airline carts in the same way.

As for the actual menu items themselves, the news outlet learned that JRC works with famous chefs and beloved restaurant chains to come up with meals that will truly satisfy the average traveler. Since changes must be made to comply with special restrictions, sometimes it can take a few months for them to develop just one menu item.

"We were really impressed by the attention to detail and amount of effort expended to produce an in-flight meal, down to the way the staff carefully wrapped the silverware neatly in the napkin," concluded the source. "We marveled at how many people, from development to delivery, were doing their utmost to make sure passengers have a nice meal."

Are you planning a Japan vacation in the near future? If so, consider booking your trip through Japan Deluxe Tour to ensure that you have access to the best hotel accom​modations, transportation and more. Take a look at our website today to learn more about our Japanese Cherry Blossom tour and other Japanese vacation deals.