Japan's Passport Makeovers
Posted:
---
An Overdue Update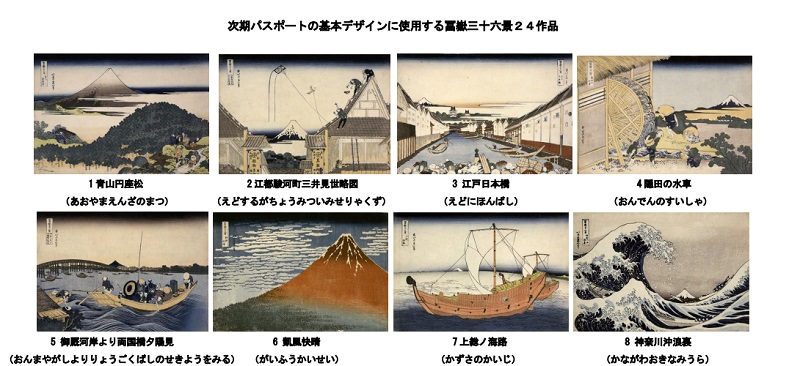 For anyone who has seen a Japanese passport, you already know there isn't much to them. A simple red leather cover with gold lettering is far from spectacular compared to other countries. When you think about it, not many passports are that flashy to begin with. However, Japan will be changing things up with their new passport designs, a project recently announced by the Ministry of Foreign Affairs.

The new passports will feature the works of one of Japan's most renowned ukiyo-e (woodblock print) artists, Katsushika Hokusai. You may recognize his works from his ever popular "Thirty-Six Views of Mount Fuji" series, the same works the Ministry of Foreign Affairs plans on using for the pages of the new passports. Scheduled to be available in 2019, these new passports not only highlight Japanese culture, they are also increasingly difficult to counterfeit, making them as functional as they are beautiful. Take a look below at some of the designs that will be on the new passports!

For More information or to see all of the designs, Click Here.