Taro's Japan Tour Adventures: Arabica % Coffee
Posted:
---
% Arabica Coffee | Ninenzaka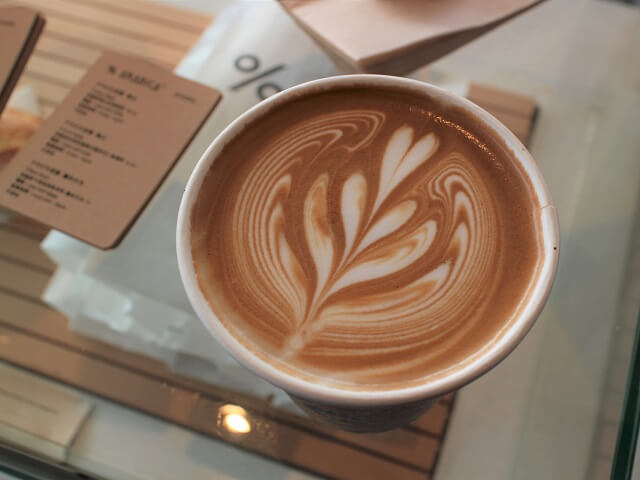 As a frequent flier between Japan and the United States, it's no secret I'm a huge fan of coffee. With so many vending machines in Japan offering delicious iced coffee, as well as a Starbucks on every corner in the states, I'm always able to get my coffee fix whenever I want. Although I'm not a huge coffee snob, even I can admit when I've had an amazing cup of coffee.

While hanging out with a friend in Kyoto during a holiday vacation, she decided to show me where she used to work as we were exploring the lively Kiyomizu Temple. Following our path down the ancient Ninenzaka street, she brought me to this quaint little coffee shop, only to be identified by the % logo. Not expecting much, I walked into find out this was the Japan branch for one of the top latte artists in the world!

Operated by Kenneth Shoji and Junichi Yamaguchi, % Arabica in Kyoto provides high quality coffee for a great price to a variety of local and foreign travelers. The coffee is always sourced with customer tastes in mind, and each cup is carefully brewed to perfection. You can request for latte art, or just sit back in the traditional ambiance of Ninenzaka and enjoy people watching while sipping on your coffee. Either way, I highly recommend visiting % Arabica during your Japan tour while you explore the sights of Ninenzaka. It was definitely a worth while experience!