Japan travel guide: Ninja Museum
Posted:
---
Japan travel guide: Ninja Museum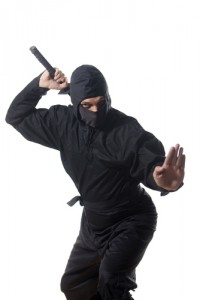 Travelers who have a keen interest in the history of ninjas — stealthy warriors during the feudal ages who specialized in espionage and assassination — will enjoy visiting the Ninja Museum in Iga during their trip to Japan.
Although the museum is small, there's a lot to experience once you're inside it. Complete with trap doors, revolving walls, hidden rooms, tools, weapons, gadgets and contraptions, it succeeds in giving visitors a truly authentic experience.
The Ninja Museum also offers a unique opportunity for tourists to witness a ninja show, during which a demonstration takes place in front of an audience. ,/p>
"This really did exceed our expectations. We expected it to be pretty cheesy, but it was actually quite serious. Not boring serious, [but] interesting serious," wrote TripAdvisor user peter_drome, who gave the institute a five-star rating. "The museum is not huge, but there is a lot of stuff packed in, and it all has good English descriptions, which means you can spend quite a while there depending on how interested you are."
The Ninja Museum is just one of the many attractions to explore during Japan Deluxe Tour's Essence of Spring offering. This fully escorted tour includes five nights of accommodations, 10 meals, ground transportation, round-trip airport transfers and more. If you're interested in touring Tokyo, Nara, Kyoto, Iga, Mt. Fuji, Hakone and other unforgettable parts of this magnificent Eastern country, this is the perfect opportunity to do so with an English-speaking tour guide by your side.
Check out our website for more information or to book a Japan vacation today!