Japan travel guide: Nishijin Textile Center
Posted:
---
Japan travel guide: Nishijin Textile Center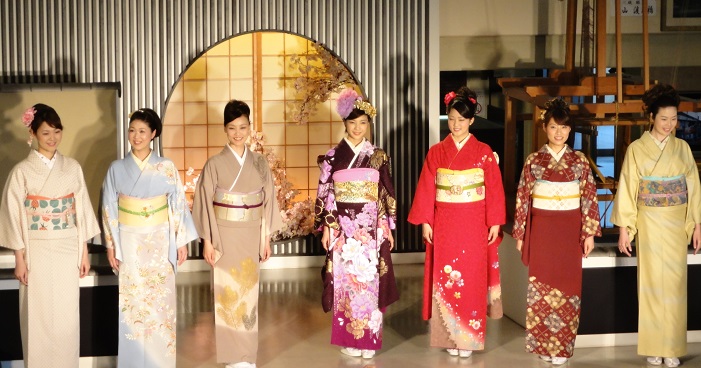 Fashion enthusiasts who have a Japan vacation coming up will certainly want to spend some time in the Nishijin Textile Center, which is located in Kyoto. This modern-style building is home to exciting exhibits and demonstrations revolving around the traditional Nishijin textile industry.
"The Nishijin style of weaving uses yarn dyeing, in which yarns of various colors are woven to make patterns. This technique is both time-consuming and labor intensive compared to other techniques, but it is indispensable for creating the elaborate and gorgeous designs required for kimono fabric," states the Nishijin website. "The modern Nishijin industry continues to provide beautiful hand-woven fabrics, while bringing the pleasure of Nishijin textiles to many more people than ever before."
When you visit the Nishijin Textile Center, you'll be given the opportunity to view weaving demonstrations, admire gorgeous garments and even try some of them on to experience how they look and feel. Additionally, you may be able to catch a kimono show, which takes place several times throughout the day.
The Nishijin Textile Center is one of the many stops on Japan Deluxe Tour's Golden Route of Japan tour. This six-day tour package features stops in Kyoto, Nara, Iga, Hakone, Mt. Fuji and Tokyo, giving travelers the opportunity to visit dozens of unforgettable attractions. It includes five nights of hotel accommodations, 10 meals, admission fees, ground transportation, round-trip airport transfers and even an English-speaking tour guide who can help with the language barrier.
To find out more about this tour and other incredible Japan vacation deals, visit the Japan Deluxe Tour website today.