Japan travel guide: Ritsurin Garden
Posted:
---
Japan travel guide: Ritsurin Garden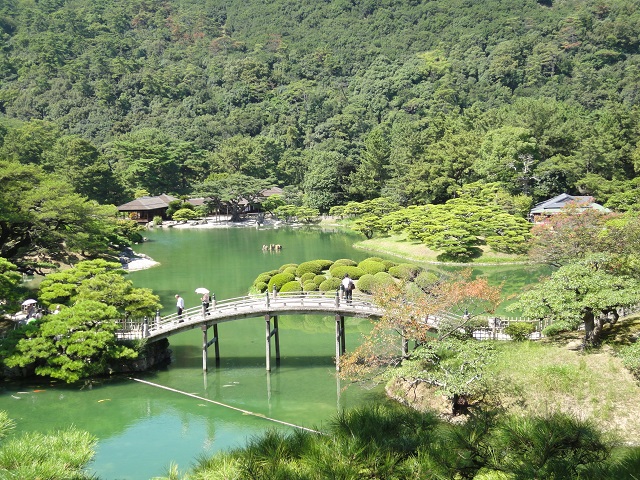 There's plenty to enjoy in Japan's metro areas, but sometimes it's nice to take in some natural beauty while you're on vacation. If you get the chance to visit Takamatsu in the Kagawa Prefecture, make sure you set aside some time to visit Ritsurin Garden, which is widely considered to be one of the three most beautiful gardens in the country.
"Ritsurin Garden, the largest National Special Scenic Beauty garden, is made up of six ponds and 13 hills, beautifully arranged against the green pine trees of Mount Shiunzan," states the attraction's website. "The park offers a variety of trees as well as many stone arrangements that evolve into the wonderful style of the Edo Era. The garden's scenery is equally beautiful in all four seasons."
Featuring a number of facilities, including tea houses, a folk museum, shops, rest houses and other buildings, there is plenty to do at Ritsurin Garden, so consider setting aside a morning or an afternoon to take it all in.
Takamatsu is one of the stops on Japan Deluxe Tour's Grand Tour of Japan, meaning travelers who sign up for this comprehensive tour package will get the opportunity to visit Ritsurin Garden. The tour will also take you through Himeji, Hiroshima, Yamaguchi, Nagasaki, Kyoto, Nara, Hakone, Tokyo and more. Our tours include hotel accommodations, meals, ground transportation, airport transfers, admission fees to attractions and English-speaking tour guides, enabling you to relax and enjoy your surroundings as your tour Japan.
To find out more about our Japan travel deals, visit our website today!