Japan travel guide: Sumida River Cruise
Posted:
---
Japan travel guide: Sumida River Cruise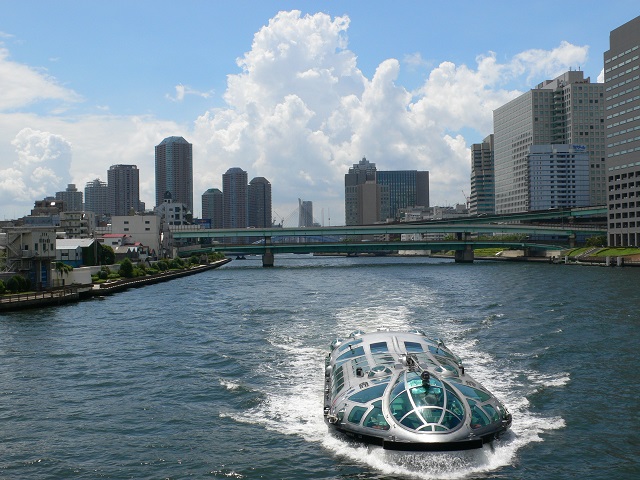 No matter which exciting country you're visiting, the fact remains that it can get boring and repetitive to tour foreign cities exclusively on land. In some cases, you'll be able to enjoy a whole different kind of view and overall experience if you switch up your method of transportation.
This is one of the reasons so many people love Tokyo's Sumida River Cruise, which gives them a chance to breathe in the fresh air and gain a whole new perspective of the prefecture while traveling by suijo-bus (water bus).
On travel review website TripAdvisor, the Sumida River Cruise is ranked 13th on the list of activities to check out while you tour Tokyo.
"My first day in Tokyo I took this cruise and found it a wonderful way to be introduced to the city," wrote TripAdvisor user wanderer919. "The scenes are great and the trip is very smooth. I went when a typhoon was off the coast, and still a smooth trip. There are places to sit above and below deck, and you can buy snacks, drinks and beer. A great attraction for anyone."
If the Sumida River Cruise sounds like the kind of experience you'd like to have on your trip to Japan, you may be interested to hear that it is featured on the itinerary for Japan Deluxe Tour's fully escorted Golden Route of Japan tour. The package also includes a number of destinations in Tokyo, Osaka and Kyoto, such as Hakone National Park and Mt. Fuji, to name a few. With five nights of accommodations, round-trip airport transfers and 10 free meals, the Golden Route of Japan is the perfect way to travel this beautiful country.