Japan travel guide: Tenryuji Temple
Posted:
---
Japan travel guide: Tenryuji Temple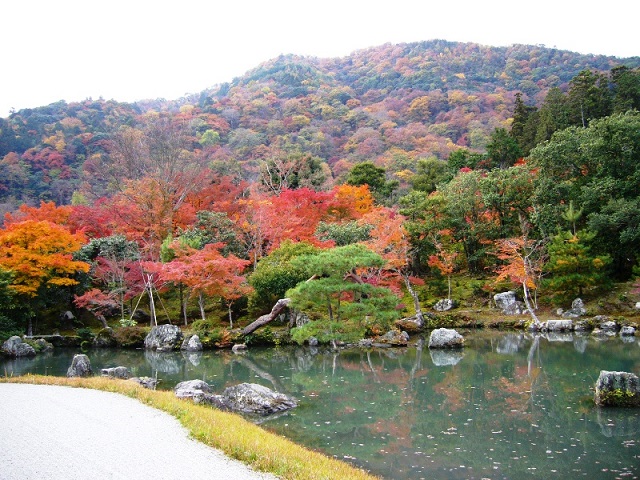 Tenryuji Temple is a world heritage site that is considered one of the most significant temples in the Arashiyama district of Kyoto, making it a must-see attraction on your Japan vacation.
The structure was originally constructed by ruling shogun Ashikaga Takauji in 1339, but was rebuilt in the late 1800s and early 1900s after succumbing to damage brought on by fires and war, states japan-guide.com. Arguably even more notable than the temple itself is the garden situated on the grounds, which remains in its original form. It features a pond with koi fish and a view of the pine trees and mountains that surround the area.
"I visited Tenryuji (Temple of the Heavenly Dragon) several times during my six-month deployment to Japan," wrote TripAdvisor contributor Sarah H., who gave the attraction a five-star rating. "I found it to be one of the most beautiful temple complexes for the beauty of its gardens, the nearby bamboo forest and its Zen restaurant Shigetsu. It was definitely my favorite temple in Arashiyama."
Tenryuji Temple is a great place to explore when you tour Kyoto, which is why at Japan Deluxe Tour, we recommend that travelers visit this site — as well as the gorgeous Arashiyama Bamboo Grove — when they're in the area.
If you're interested in taking a comprehensive tour of Kyoto, Tokyo, Hakone, Nara and more, you may be intersted in our Golden Route of Japan package. This fully escorted tour allows travelers to enjoy a number of unforgettable sites including Tsukiji Market, the Sake Museum, the Nishijin Kimono Show and Kiyomizu Temple. It includes five nights of accommodations, admission fees to all attractions listed on the tour and an English-speaking guide who can make your trip to Japan the experience of a lifetime.