Japan travel guide: The history of Himeji Castle
Posted:
---
Japan travel guide: The history of Himeji Castle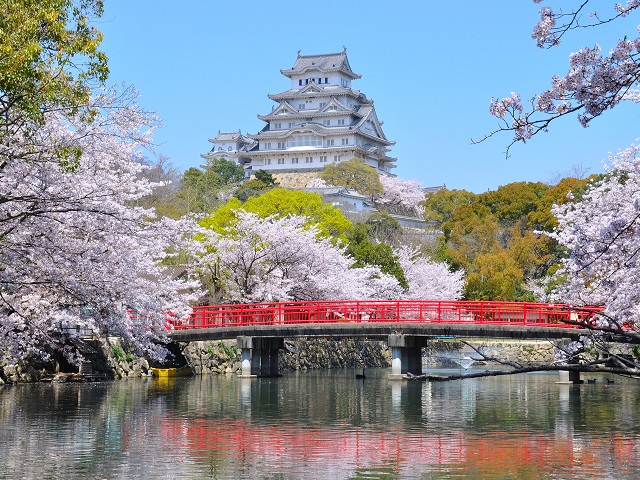 If you have the opportunity to take a trip to Japan, there are thousands of unique tourist spots that you won't want to miss. One of them is the Himeji Castle, which is situated in Himeji City, part of the Kansai region.
"Himeji Castle (姫路城, Himejijō) is widely considered Japan's most spectacular castle," states japan-guide.com. "Unlike many other Japanese castles, Himeji Castle was never destroyed in wars, earthquakes or fires and survives in its original form. It is both a national treasure and a UNESCO world heritage site."
According to the Japan National Tourism Organization (JNTO), Himeji Castle, which is meant to look like a heron spreading its wings, was built in the 14th century. Although it is currently undergoing restorations, the structure still features original kawara tiles and white plaster that JNTO notes are "unique to Japan." Visitors can truly feel like they're experiencing a part of the region's history, as the castle was home to a number of prominent figures including Ikeda Terumasa, a daimyo during the Edo period.
Depending on the time of year, there are different events that take place at Himeji Castle, such as the Princess Sen-hime Peony Festival and the Himeji Castle Cherry Blossom Viewing Fair.
Are you interested in visiting the Himeji Castle? If so, you'll be happy to hear that it's part of Japan Deluxe Tour's Grand Tour of Japan package, which also includes Japanese travel destinations such as Hiroshima Peace Park, Lake Ashi, Imperial Palace Plaza and dozens of other wonderful sites in locations like Tokyo, Kyoto, Nagasaki and more. Don't miss this unique opportunity to enjoy a fully escorted tour of this beautiful country.