Japanese Tea Ceremony Tools
Posted:
---
Tea Ceremony Equipment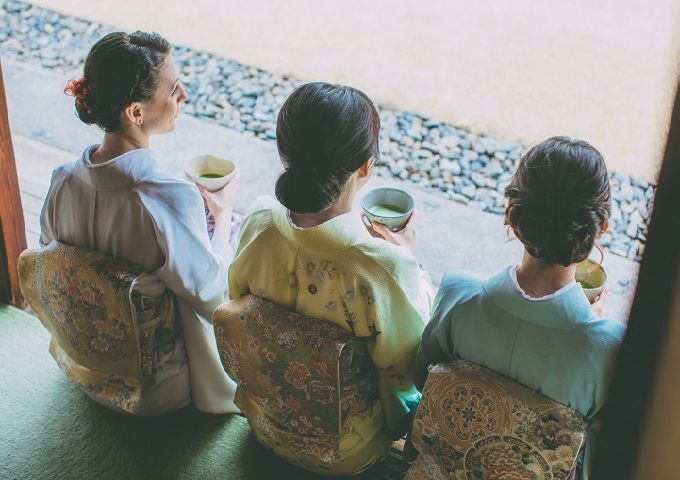 For all tour participants joining a vacation package between Tokyo and Kyoto with Japan Deluxe Tours, you will likely join a green tea ceremony while in Kyoto. As a means to better understand Japanese culture, the rituals and customs for the green tea ceremony have meticulously been passed from generation to generation. During your Japan tour, enjoy a soothing cup of matcha green tea to relax your soul and heal your mind. However, for those curious what tools you will be using and seeing during their tour can find interesting info below about this beloved Japanese experience offered on our holiday vacations.
Tools for the Guest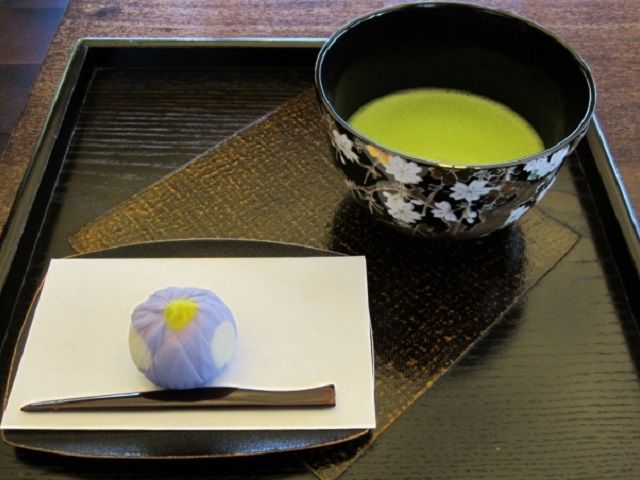 As a guest to the Green Tea Ceremony, there are a few tools you will be required to use:
Sukiya Bukuro - Cloth bag set next to the seat, used to store the Kaishi, Fukusa, Handkerchief, or other valuables.
Kaishi & Kashikiri - The Kaishi (paper) is used for guests to clean their hands when receiving wagashi (Japanese sweets), while the kashikiri (pick) is used to pick up the wagashi.
Sensu - A small Japanese folding fan meant to great guests. It is never used as a means to cool off.
Tools Used by the Ceremony Hosts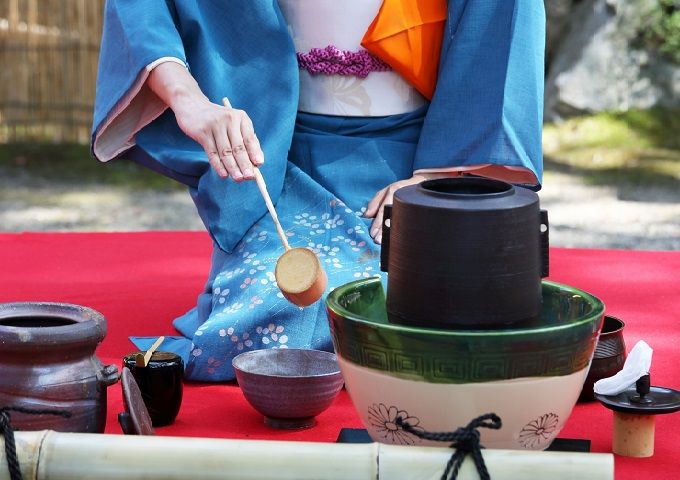 In addition to the tools you will use during your tea ceremony Japanese experience, there are many more tools used by the host. This includes:
Cha Ire - Bowl for putting thick tea in; it is kept inside a bag.
Cha Shaku - Ladle used for scooping matcha.
Cha Wan - Ceramic pot used for drinking tea.
Cha Sen - Tea whisk made of bamboo.
Cha Kin - Cloth used by the person who makes the tea to clean the Cha wan with.
Usuki - Container for holding matcha's thin tea powder.
Fukusa - Colored Cloth (different for men/women) used for cleaning the Cha Shaku or other utensils.
Your tour guide and tea ceremony leader will help you through the experience if you feel a bit overwhelmed. Don't worry, once you have the first bite of wagashi and sip of Matcha, you'll be on your way to a zen state of mind. Enjoy this traditional Japanese experience and more on all of Japan Deluxe Tour's fully guided vacation packages between Tokyo & Kyoto, or ask your travel agent to arrange a custom Kyoto tour complete with a private tea ceremony.