Japan's Cherry Blossom Craze
Posted:
---
Cherry Blossom Everything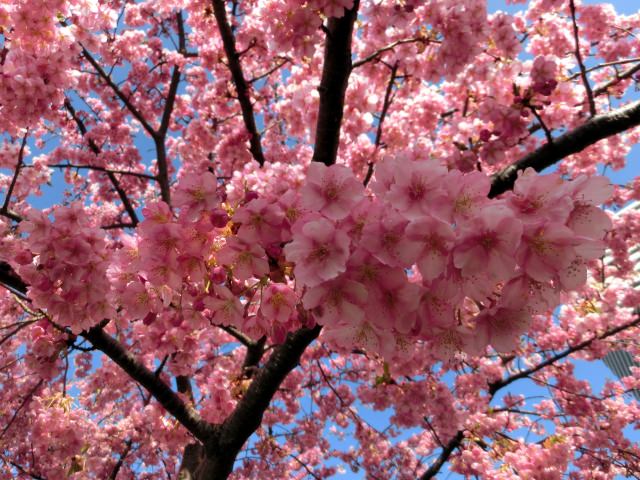 Japan is an innovative country, constantly amazing Americans with the best tech, crazy festivals, and kit-kat flavors that make Baskin Robins look like they have no variety. However, one flavor that Japan has really taken a liking to and produces special themed versions during the months of March and April: Sakura.
Think I'm kidding? Japan LOVES cherry blossoms so much, here are a few snacks to look for while in Japan during a Spring Japan Tour that have a cherry blossom twist.
---
The Cherry Blossom List
Kit-Kat's
Cola and Soft Drinks
There are Sakura Flavored Pink Pepsi, Cherry Blossom Soda, and even a Cherry Blossom Flavored Red Bull! (Please send me one!)
Beer
I didn't want to include it with the other drinks because Sakura Beer deserves it's own spot. Speaking of Alcohol, there are also Sakura Chu-Hai's...
Coffee Drinks
Both Starbucks and McDonald's Japan serve special Cherry Blossom inspired drinks during Sakura Season, which might I add, look friggin incredible.
Ice Cream
Local specialty stores in Kyoto serve up green-tea ice cream enhanced with Cherry Blossom flavoring. Also, Baskin Robins will serve Sakura ice cream after a 24 year hiatus.
Doughnuts
Yup, Krispy Kreme Japan has Sakura-flavored donuts during hanami season.
Cookies
Pretty much any sweets can be enhanced by Sakura.
Pancakes
Yes. Lawson convenience store carries Sakura Pancakes.
Yogurt
Danone Japan blends sakura leaves into some of their products, creating a delicious cherry blossom snack.
Hamburgers
I don't know but if you look on the web, apparently McDonald's used to have a Sakura Burger. I've never had it but maybe it's only around during March and April?
Of course, I'm not counting Sakura mochi and a few other things, but the list of Cherry Blossom inspired products can go on and on. If you do go to Japan during the Hanami season, be sure to have one of these awesome snacks with you, or pick up a cherry blossom themed souvenir!
Photo courtesy of starbucksjpn; Starbucks Japan Instagram