"Jigokudani" Monkey Park
Posted:
---
"Jigokudani Monkey Park"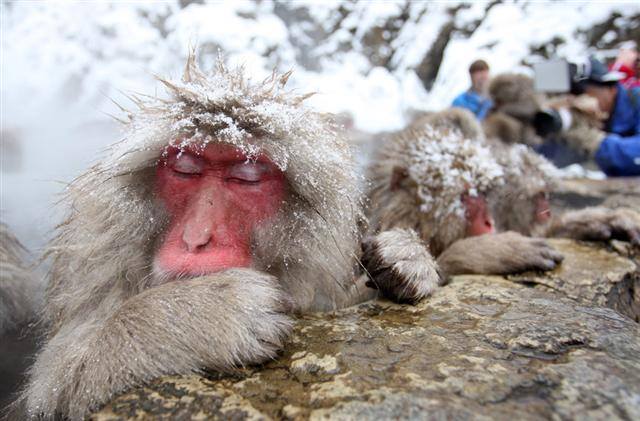 "Jigokudani Monkey Park" is in Nagano prefecture, Japan. It is located in the northern part of the prefecture and it's covered with snow for 4months a year. The meaning of "Jigokudani" is "Hell's Vally" because of the steam and boiling water that bubbles out of crevices. It famous for its large population of wild Japanese monkey, commonly referred to as "Snow Monkeys". In winter, temperatures begin to drop into the 10s, then monkey appear and soak in hot spring. The monkeys live in large social groups and they are used to watch by people so, it can be quite entertaining to watch their interactions. The "Jigokudani Monkey Park absolutely offers traveler a unique and rare experience of seeing wild monkeys bathing.