Kabuki-classical Japanese dance-drama
Posted:
---
Kabuki-classical Japanese dance-drama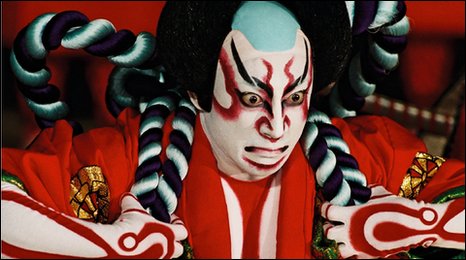 Kabuki is a traditional Japanese form of theater with roots back to the Edo period and is a classical Japanese dance-drama. This is especially important to use an old-fashioned form of Japanese, which is difficult even for Japanese people to completely understand. Plots are usually based on historical events, warm hearted dramas, moral conflicts, love stories, tales of tragedy of conspiracy, or other well-known stories. When it originated, kabuki used to be acted only by women. Later it was placed by the Tokugawa Shogunate forbidding woman. So, now it is performed by men. Some male kabuki actors are specialists in playing female roles. It called Onnnagata. Kabuki was inscribed on the UNESCO Intangible Cultural Heritage Lists in 2005. If you see Kabuki once, you will get into traditional Japanese culture.