Kitcho in Kyoto named most expensive restaurant in the world
Posted:
---
Kitcho in Kyoto named most expensive restaurant in the world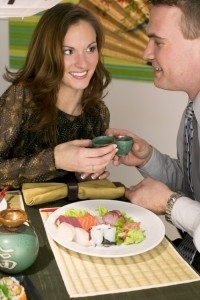 When you go on vacation, it's nice to splurge a little and treat yourself to experiences that you can't get at home. That being said, when you take a trip to Japan, you may have the opportunity to dine at one of the most expensive restaurants on the planet — so start saving those pennies!

The Daily Meal, an online publication that describes itself as a resource for all things food and drink, recently ranked the top 10 costliest eateries in the world, and a restaurant in Kyoto took the top spot.
"One of the priciest dining experiences in Japan is at Kitcho, a beautifully designed restaurant run by award-winning chef Kunio Tokuoka," states the source. "The chef believes every dish that is served to his customers is a work of art and represents the sights and smells of Japanese culture. A meal at this high-end establishment will run close to $600 per person, but it's worth every penny, according to the chef."

Still not convinced? Check out some of the five-star reviews on travel website TripAdvisor, which even include photos of the food.

If you can't afford to spend $600 on dinner, the good news is that there are plenty of restaurants in Kyoto that serve delicious meals at reasonable prices.
Individuals hoping to take a Japan vacation this winter should browse the Japan Deluxe Tour website to find out about some of our exciting Japan travel deals. For example, our Winter Discovery Tour with Snow Monkey gives you the opportunity to spend time in Kyoto, Tokyo, Nara, Iga, Hakone, Yudanaka and more.