Let American Fly Haneda
Posted:
---
#Let American Fly Haneda
Distance matters – that's why American would like the opportunity to connect customers to Tokyo's Haneda International Airport. With daily service from our hub at Los Angeles International (LAX) to Tokyo's preferred airport, American would provide customers with convenient access to the heart of Tokyo. And as we continue striving to be the greatest airline in the world, we're committed to increasing our presence to destinations around the globe that are important to our customers, like Asia. So, let American fly to Haneda.
Consistent service to Tokyo's preferred airport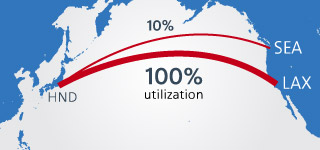 This winter 2015, Delta Air Lines will only operate flights between Seattle-Tacoma International and Haneda Airport 17 times – that's less than 10 percent of the time and just enough for Delta to maintain rights to the slot. We've asked the DOT to withdraw Delta's Seattle-Haneda rights because of this underuse. They've agreed, now we're trying to convince the DOT that our service from LAX would be the best use of the rights. American would provide customers daily, year-round nonstop service between our hub at LAX and Haneda on Boeing 777-200 aircraft, ensuring 100% utilization of the valuable slots at Haneda.
More connections from LAX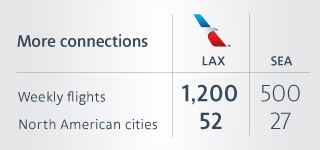 As the largest carrier at LAX, we provide our customers with nearly 1,200 weekly flights to 52 North American airports. This compares to Delta's 500 weekly flights to 27 North American cities for customers connecting to Haneda through Seattle. We'll offer one-stop service from Tokyo's downtown airport to more than double the number of destinations.
A new option for Tokyo-bound customers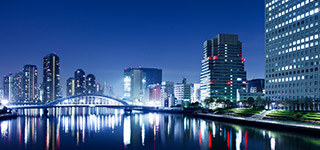 Today, there are only four daily flights to Haneda from the United States operated by U.S. airlines and American is the only U.S. global network carrier that can't operate its own aircraft at Haneda. We would make the most of an underutilized slot and provide customers with a new travel option that they don't have today.

Tell the U.S. Department of Transportation (DOT) why it should #LetAAFlyHaneda and voice your opinion on social media using the hashtag #LetAAFlyHaneda.
For more information click here to American Airlines site.