Long-Distance JAPANESE ARCHERY in KYOTO
Posted:
---
Toshiya - Long Distance Archery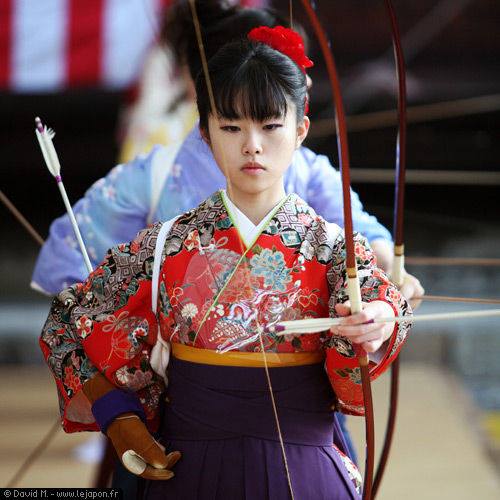 This is an event of Japanese Archery in Kyoto every year. We call this "toshiya" in Japanese. It was started around 1156. It is a kind of game and they competed each other of their skill. The best record is 8133/13053 shafts. In recent years, it's held at sannjyusanngendo(三十三間堂) in Kyoto every January. The distance from the mark is 60m. They wear "hakama" that is a kind of kimono, so it's beautiful. Why don't you come to Japan and watch this?