Love Story in Pink
Posted:
---
Love Story in Pink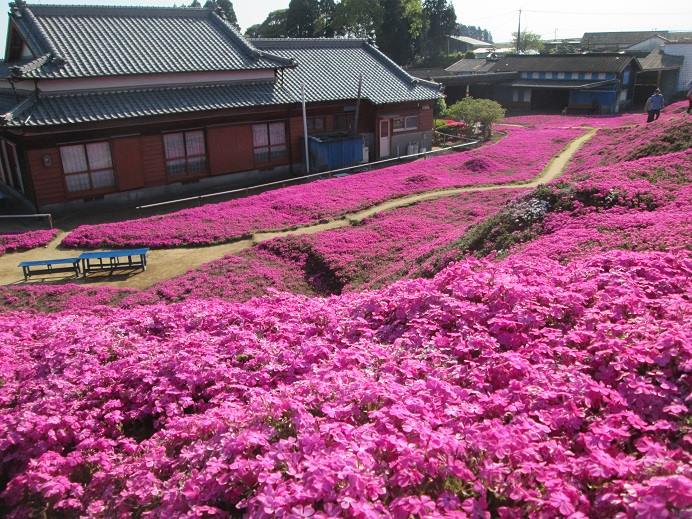 Let me tell you a Heartwarming Love story today. There is a famous Shibazakura (a moss phlox) garden in Miyazaki. This garden is open to the public BUT actually this is private property of Mr. &Mrs. Kuroki.
25 years ago, Mrs Kuroki lost her vision and her smile. She startedd to shunning other people. Mr. Kuroki decided to plant the Shibazakura to chear her up.He started to cut the trees alone and took him a few years to ready for planting. Even though she cannot see the flowers, she can enjoy the sweet smell, the softness of the flower and his love. Now his garden is filled with pink flowers and thousands of people visit his garden every year.
His love brought her back the smile and the life. In his garden you can see beautiful flowers, smile and heartful conversation with Mr & Mrs. Kuroki. Come visit and experience the beauty of Japan!