Matsuba Crabs VS Snow Crabs
Posted:
---
Don't be too Crabby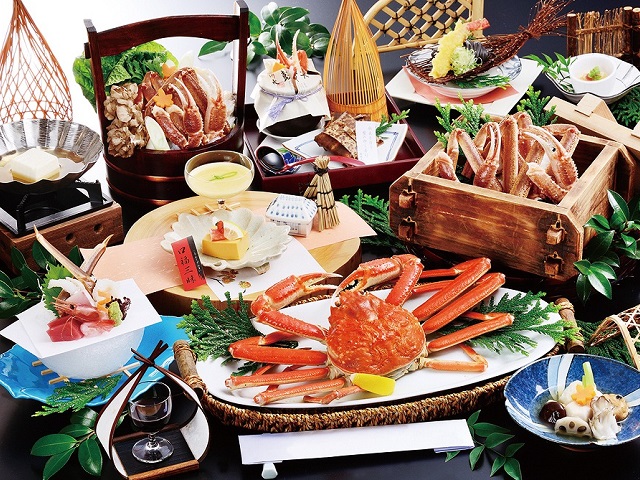 It's no secret Japan is a wonderful destination for foodies who love seafood. Offering delicious sushi markets in Tokyo, mouthwatering specialties in Hokkaido, and unique flavors around all Japan, seafood is a serious cuisine on the island nation. However, as much as the Japanese people love fresh seafood bowls, blue fin tuna sashimi, and grilled octopus balls, Japan's winter means one thing above all: Crabs.

A popular dish in the winter time, snow crabs are a delicacy for Japanese cooking. Served grilled, in hot-pot, boiled, steamed, or as sashimi, crab is loved by the Japanese people. During your vacation in Japan, you may hear about some dishes like snow crabs, Echizen crabs, Matsuba crabs, and other varieties. For the most part, these are all the same variety of Snow Crab, or Queen Crab, caught in different prefectures in Japan. Crabs caught in the Fukui Prefecture are referred to as Echizen Crabs, while those caught in Shimane and Tottori are referred to as Matsuba Crabs. In places like Ishikawa, the inhabitants simply call the crabs snow crabs or Zuwai Gani. No matter the prefecture, the rich flavors and tender meat make snow crab a must during any winter vacation in Japan.
What's the Difference?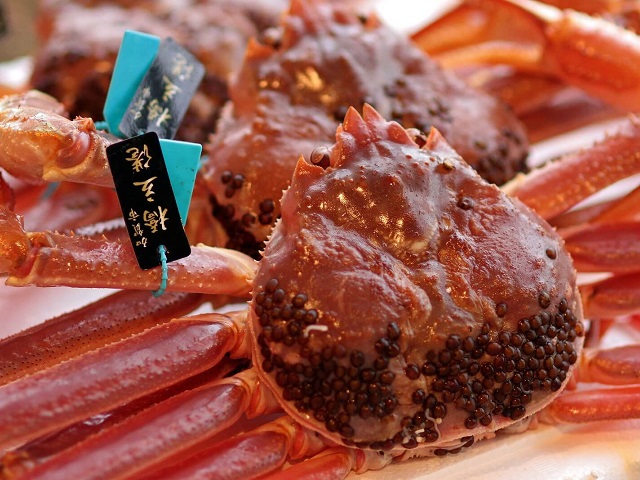 Now that we know there's no difference between the name, does that mean there are no differences in flavors? Despite being the same breed, some crab aficionado's may tell you the tastes vary depending on the waters and rocks. For example, the bays of Tottori have less rocks than other areas, resulting in slimmer, more distinct legs of the Matsuba crabs. Snow crabs from Ishikawa don't have as slender legs, but are still the same family none-the-less.

If you're really interested in seeing the differences in flavors, Japan Deluxe Tours would recommend a private tour traveling along the coast of Japan from Hokkaido to Hyogo to sample all the varieties of snow crabs. Ask your travel agent about our line of affordable private tours, or extend your vacation in Hiroshima to enjoy a delicious snow crab meal.