Mermaid & Kappa Move to... Miyazaki
Posted:
---
Miyazaki's new PR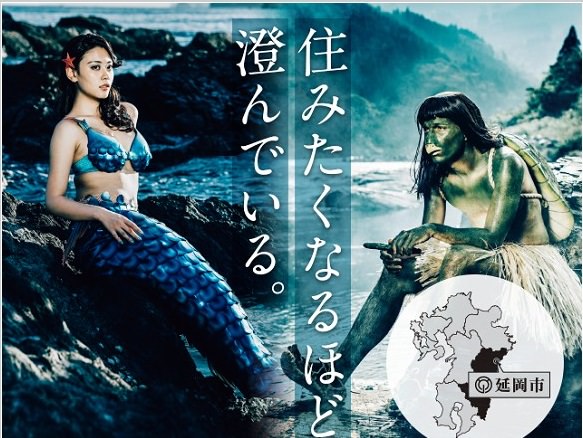 Well, I always knew this day would come, just not so soon. A kappa and a mermaid have moved into Miyazaki. They're finally opening up about their existence. I told you! Okay jokes aside, this is really the way Nobeoka in Miyazaki prefecture has decided to advertise their city. A video series of highlighting Nobeoka's best qualities to get the Kappa and Mermaid, and maybe a few tourists, to stay in Nobeoka.
---
Wait what's a Kappa?
Not Important. Seriously the things this kappa does aren't very kappa-like. Heck, I was surprised that they didn't give the mermaid legs. For anyone who's curious, a Kappa is a folk-creature (though some may truly believe in their existence) hybrid between human and turtle. Who's favorite food are cucumbers, or kappa, in Japanese. Usually a mischievous creature, the Kappa in the video is rather polite, carrying his Mermaid around and kindly exchanging business cards with... cucumbers.... All in all, after seeing the Sagemon Girls, Japan has some very interesting methods of promoting cities. Check out the trailer to their 11 part video series, and watch the rest of the videos at: www.city.nobeoka.miyazaki.jp
Check out the trailer: