Perfect for Summer: Noryoyuka
Posted:
---
Cooling Floors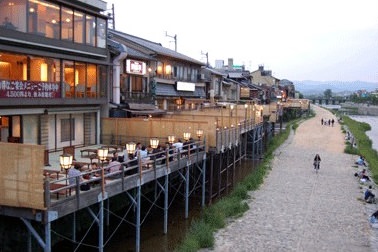 If you've ever been to Japan or plan on going, you are sure to know during the Summer, the country really heats up. Kyoto is no exception, where the humid heat is trapped between the mountains that surround the area. If you don't want the bothersome effects of the heat, a visit to the Kamo River and the restaurants with Noryoyuka may be a solution to your problem.
Located along the Kamo River, Noryo Yuka refers to the sitting areas built atop the river. The design allows for the cool breeze from the water to rise up and keep customers feeling relaxed while also enjoying a stunning view. These restaurants can be on the pricier side, but are an experience unique to Kyoto. The restaurants vary from traditional Japanese food to western dishes or meals from other countries. No matter the fare, dining above a river sounds like too much fun to pass on!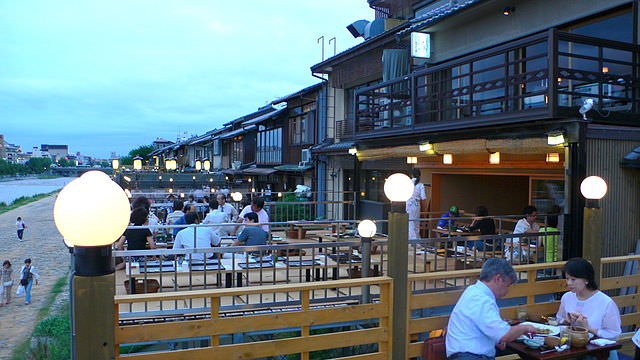 Photos curteousy of Opponent and the Kyoto Visitor's Guide.