Osaka's late-night sushi restaurant is perfect for night owls
Posted:
---
Osaka's late-night sushi restaurant is perfect for night owls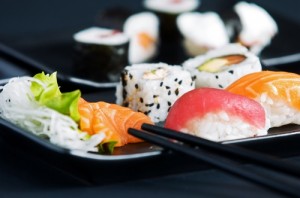 One of the best parts of traveling abroad is having the opportunity to enjoy traditional foods that are popular in foreign countries. If you're planning a Japan vacation, for example, chances are you'll want to try some delicious sushi. Unfortunately, this could be challenging depending on your schedule.

According to RocketNews24, an online resource for Asian news, many of the sushi restaurants in Japan keep inconvenient hours, opening at the crack of dawn and closing early in the afternoon. However, there is one establishment in Osaka where travelers can order sushi late at night, which is perfect for people who are hoping to have a late dinner or a midnight snack.

"The restaurant Sakai Uoichiba Sushi, literally 'Sakai Fish Market Sushi,' is well-known to sushi aficionados, despite the building's unassuming appearance," states the source. "One of the only businesses in the market that's open after dark, the restaurant bucks tradition by not opening until 10 p.m., and only shutting down once the clock hits 6 a.m. and the [nearby sushi] market itself gets going."
The news outlet notes that every type of sushi on Sakai Uoichiba Sushi's menu costs $3 for two pieces, meaning items that are typically pricier elsewhere are quite affordable at this O​saka eatery. Plus, the portions are big, so patrons certainly get their money's worth.
If you're hoping to visit Osaka on your Japan vacation, consider signing up for Japan Deluxe Tour's Golden Route of Japan package. This comprehensive tour will give you the chance to experience Osaka, Kyoto, Tokyo, Hakone, Nara, Iga and other parts of this gorgeous country.