Packing tips for your trip to Japan
Posted:
---
Packing tips for your trip to Japan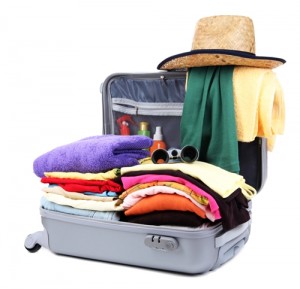 As you prepare for your trip to Japan, it's important to make sure that you pack everything you'll need while overseas. In this post, we'll outline some of the essential items you should take with you:

Clothes – It's easy to over-pack, but try to limit your clothing so that your suitcase doesn't fill up too quickly. And don't forget to check the weather forecast to find out what kind of garments you'll want to wear.

Electronics – If you're bringing a laptop, cell phone, blow dryer or other electronic devices, remember to pack a power plug adapter and converter so that you can actually use these items once you arrive in Japan.

Important documents – Check to make sure you have your passport, visa, tickets, travel itineraries and additional documents stored in a safe place.

Medications - Pack prescription drugs whether you anticipate needing them or not, as it's always better to be safe than sorry when it comes to your health.

Toiletries - Bringing an entire bottle of shampoo or body wash will only take up valuable space in your suitcase, so consider pouring them into smaller containers.

Are you planning a Japan vacation in the near future? If so, why not book a fully escorted tour through Japan Deluxe Tour? We offer a number of enticing packages that will take you through all the must-see destinations in this beautiful country. By providing travelers with hotel accommodations, meals, admission prices to attractions, airport transfers, English-speaking tour guides and more, we can guarantee that this will be the trip of a lifetime.